A selection of 20 vibrant Christmas salad recipes to go with your Christmas menu.
Fresh, beautiful, bright salads can add some goodness and flair to your festive table. There is something here for everyone, showcasing beautiful fresh produce from all corners of the world.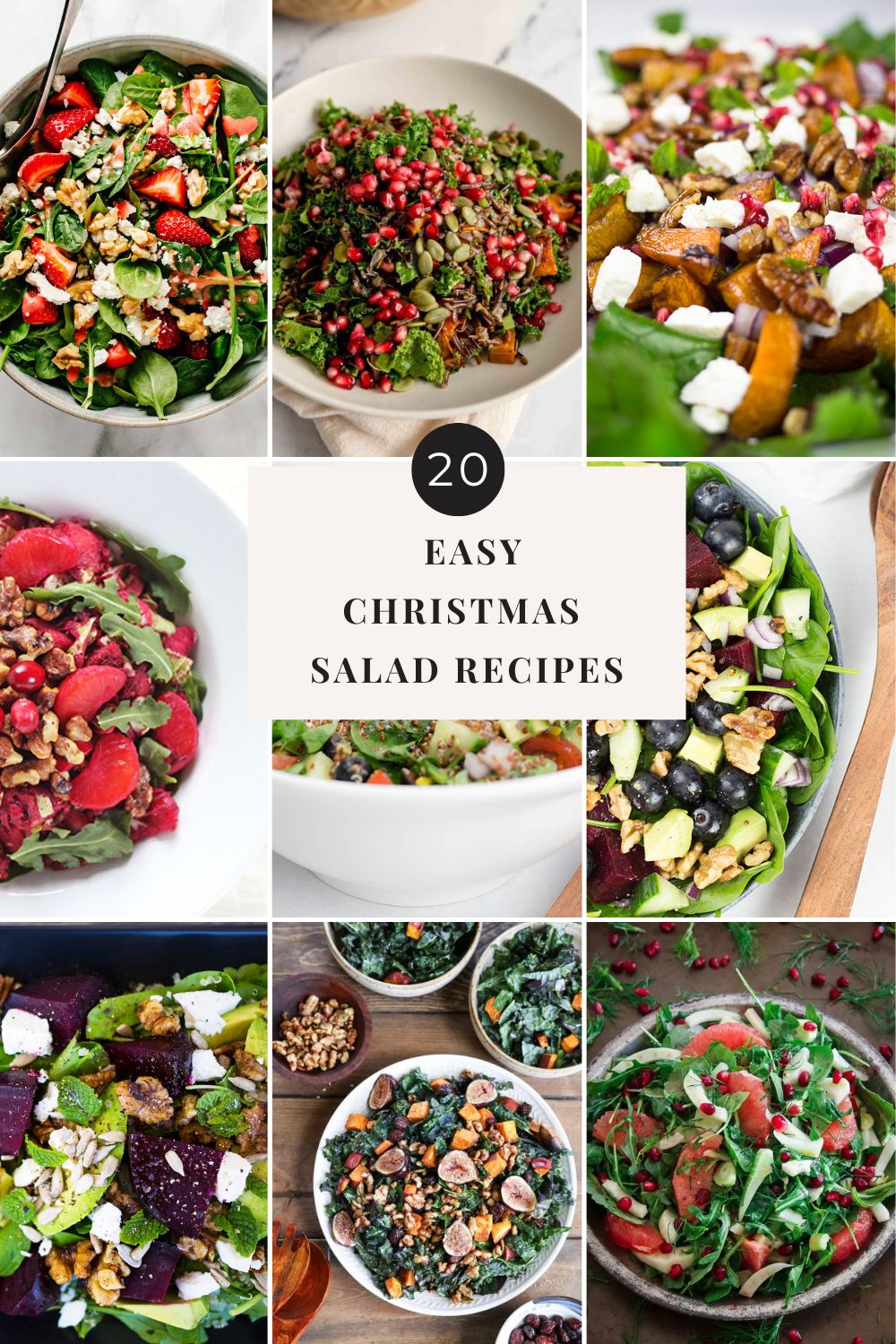 Salads are usually part of the New Zealand Christmas fare where our menu can be varied from BBQs to roasted lamb, seafood, traditional glazed ham, or roasted turkey along with a variety of fresh salads and seasonal vegetables cooked in a variety of different ways.
If you are in a cooler climate for the holiday season, this round-up of salad recipes includes some that make the most of Winter produce, perfect for brightening up the Christmas table and adding some variation to your menu.
Thank you to the food bloggers who contributed their delicious salad recipes to this post. Please scroll down to check them out.
Christmas Salad Recipes
20 Christmas salad recipes that are easy to make and are perfect for entertaining. From summer salad recipes for Christmas in the Southern Hemisphere or winter salad recipes for those in the Northern Hemisphere, there is something here for everyone to enjoy.

Other recipes you might like:
I hope you enjoyed this collection of salad recipes. For more tasty recipes and to see what I've been getting up to you can follow me on Facebook, Instagram, Pinterest or Twitter.