You will love this delicious selection of clean eating dinner recipes - they are perfect for busy weeknights! These healthy, easy to make dinner recipes are gluten free, dairy free and free from any refined or heavily processed ingredients.
If you are looking for more variety in your meals during the week, have allergies or dietary requirements to take into consideration or simply just want to eat healthier then I hope you will find the clean eating dinner recipes below helpful.
I have put together a variety of different healthy dinner recipes (that cater for those with dietary restrictions and allergies) from some of my favourite food bloggers.
It can be easy to get stuck in a rut when it comes to making healthy dinners and end up making the same thing again and again. After a long day it can be hard to come up with different dinner ideas.....
When you are stuck in a dinner rut everyone in the family (particularly kids) can get very tired of eating the same dinners week in and week out. I feel this is particularly true for families with food allergies and intolerances - it is easy to feel like you don't have many options and to cook the same dinners all the time.
Below I have put together a selection of dinner recipes that I hope will help you add some more variety back into your week. These are some of of my favourite clean eating dinner recipes from myself and fellow food bloggers that are family friendly and easy to make.
All of these healthy dinner recipes are perfect for busy weeknights and most of them are ready in 30 minutes or less!
25 Clean Eating Dinner Recipes that are easy to make!
Clean Eating Chicken Recipes
Below are some delicious ways to enjoy chicken that I think your whole family will love. All of the recipes below are healthy, easy to make and packed full of flavour.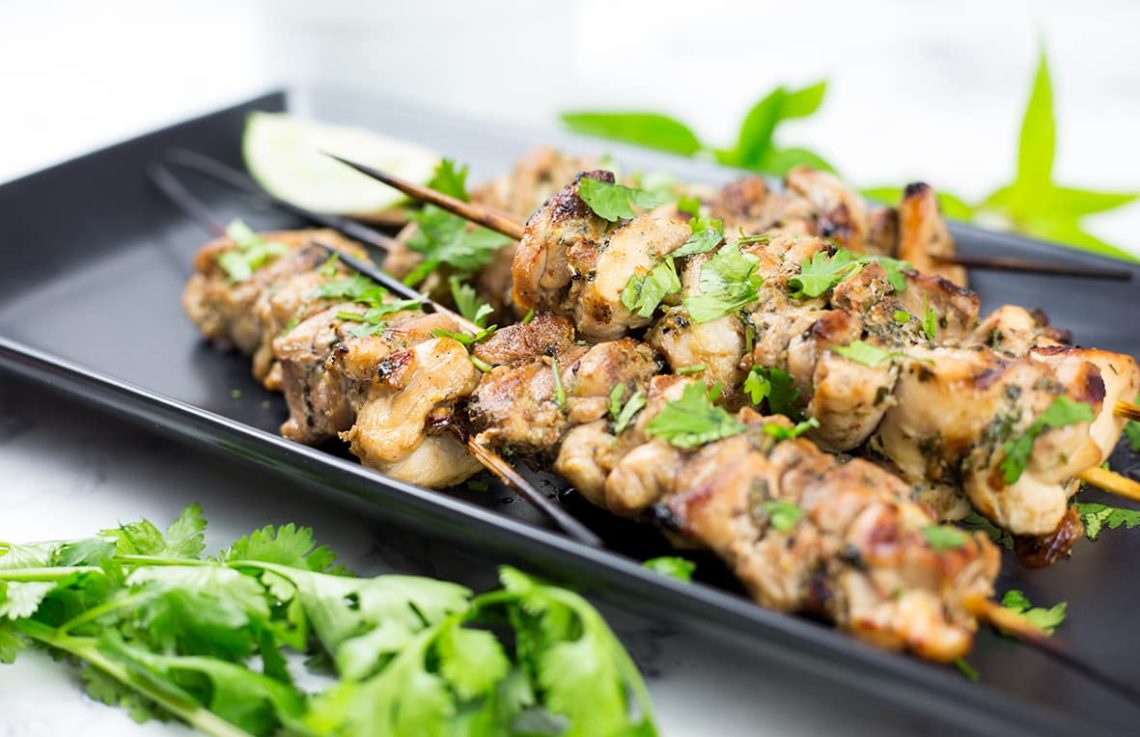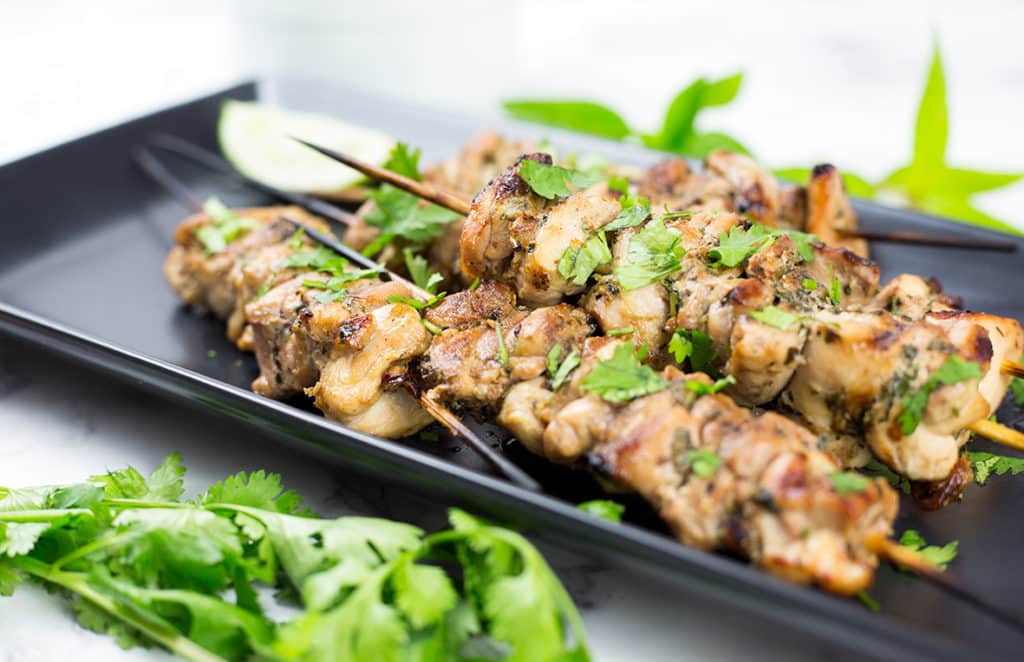 Thai Chicken Skewers (pictured above) by Love Food Nourish
Paprika Rubbed Chicken Breasts and Asparagus by The Organic Kitchen
Orange Ginger Chicken Stir Fry by Pure & Simple Nourishment
Coconut Curry Chicken (A Keto Low Carb Curry) (pictured below) by Wholesome Yum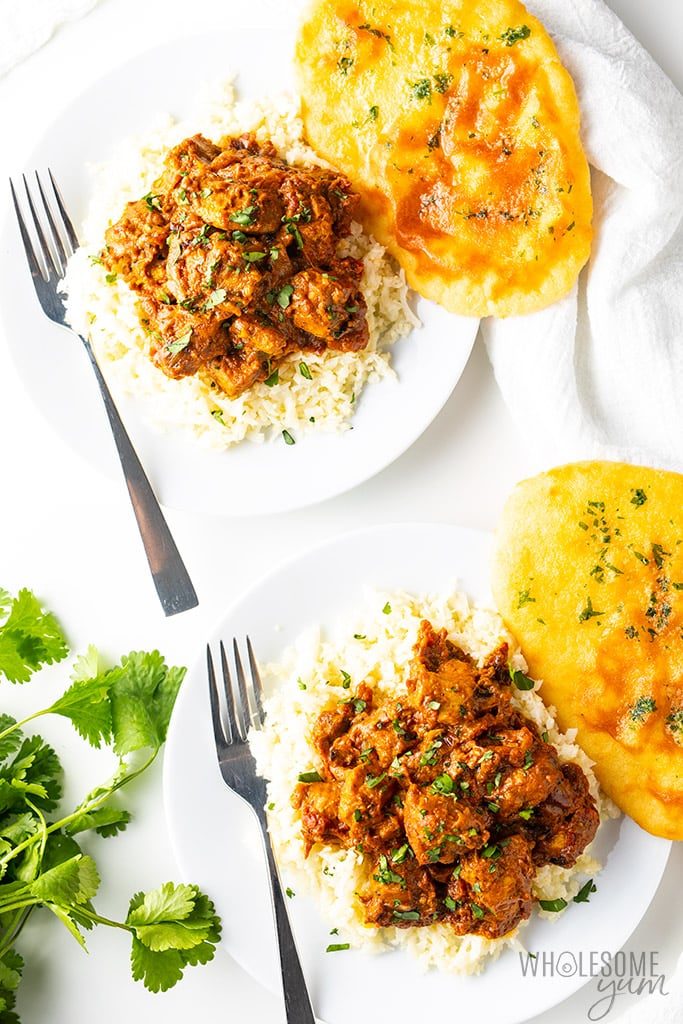 Clean Eating Seafood Recipes
If you are a seafood lover then you will love these easy to make seafood recipes. If you have trouble getting your kids to eat seafood then trying the following may help:
Cook the seafood in a crispy coating and serve with a side sauce (kids love crispy coatings), there are a couple of options below such as the crispy coconut pan fried salmon or salmon cakes.
Hide the seafood among some fun rice noodles such as the Vietnamese Prawn Noodle Salad - just keep the chilies off to the side for adults only!
Serve with some chunky homemade chips or sweet potato fries - just don't let them fill up on those first!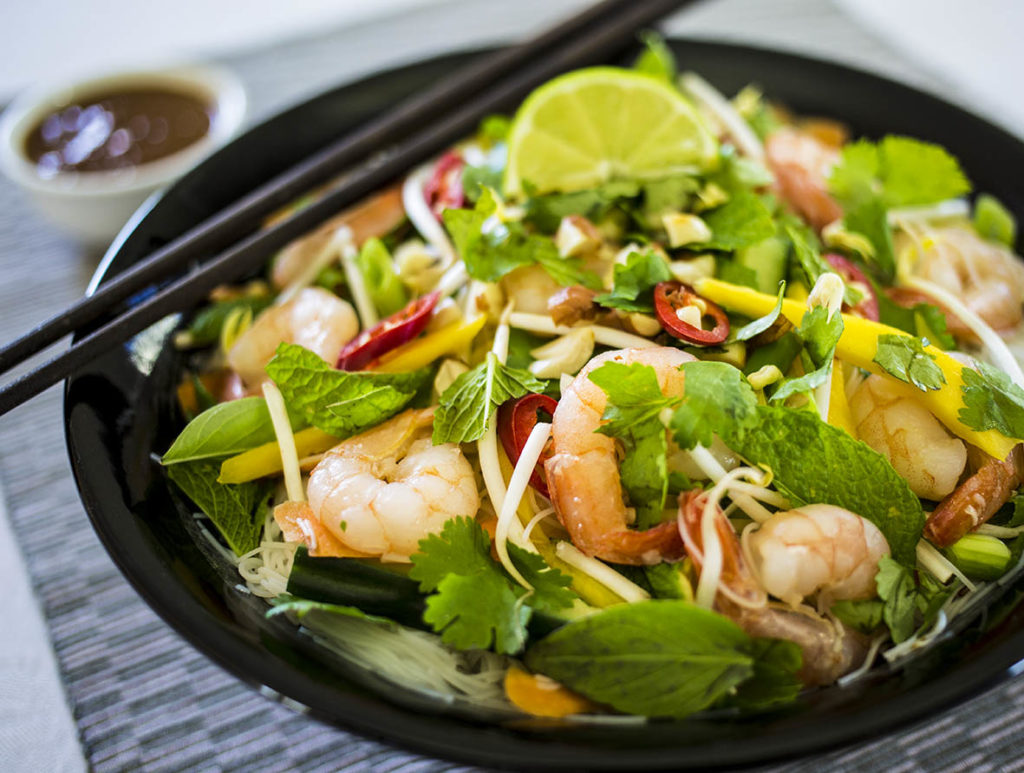 Vietnamese Prawn Noodle Salad with Peanut Dressing (pictured above) by Love Food Nourish
Crispy Coconut Pan-Fried Salmon by Raia's Recipes
Paleo Salmon Cakes by A Girl Worth Saving
Greek Fish Salad by Love Food Nourish
Roasted Salmon with Fennel, Tomatoes and Potatoes by Primal Mediterranean Gourmet

Clean Eating Beef Recipes
When it comes to eating beef (particularly ground beef such as mince) many families find it hard to get away from bolognaise, meatballs and/or burgers.
Ground beef is fairly versatile, cost effective, nutritious and really can taste delicious with a variety of flavours - not just pasta and tomato sauce.
Below you will find some other healthy, delicious and creative ways to enjoy eating beef that will suit the whole family.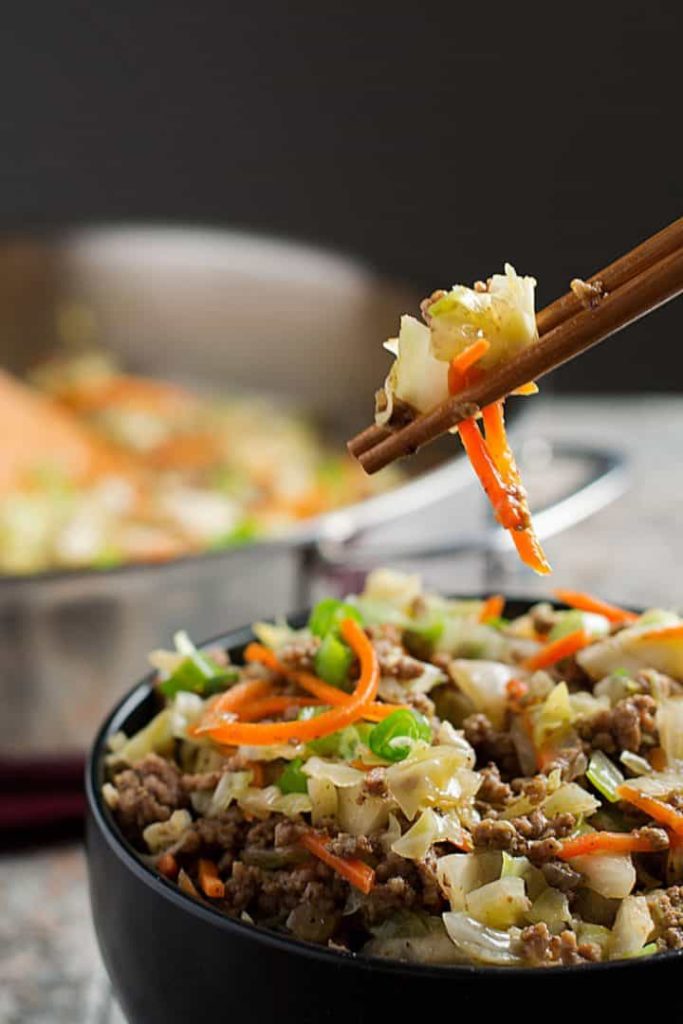 Egg Roll in a Bowl (pictured above) by Whole New Mum
Paleo Korean Ground Beef over Cauliflower Rice by The Health Nut Mama
One Pot Ground Beef and Cabbage Skillet by Real Food Real Deals
15 minute Keto Asian Beef Bowl (Paleo, Gaps, Whole30) by Eat Beautiful
Clean Eating Vegetarian and Vegan Recipes
Colourful, tasty and healthy vegan and vegetarian clean eating dinner recipes. Many people are trying to eat a little less meat these days. Whether you are looking to reduce your meat intake for environmental reasons or just looking for options for Meatless Mondays for your family then you will find some tasty options below.
One thing I love about vegan food is that you get very creative in the kitchen using ingredients you previously would not of thought of using.
The end result can be a delicious dinner that even your most avid meat eater will enjoy. You also get to really pack in those veggies giving you a nutrient dense plant based meal full of phytonutrients and antioxidants.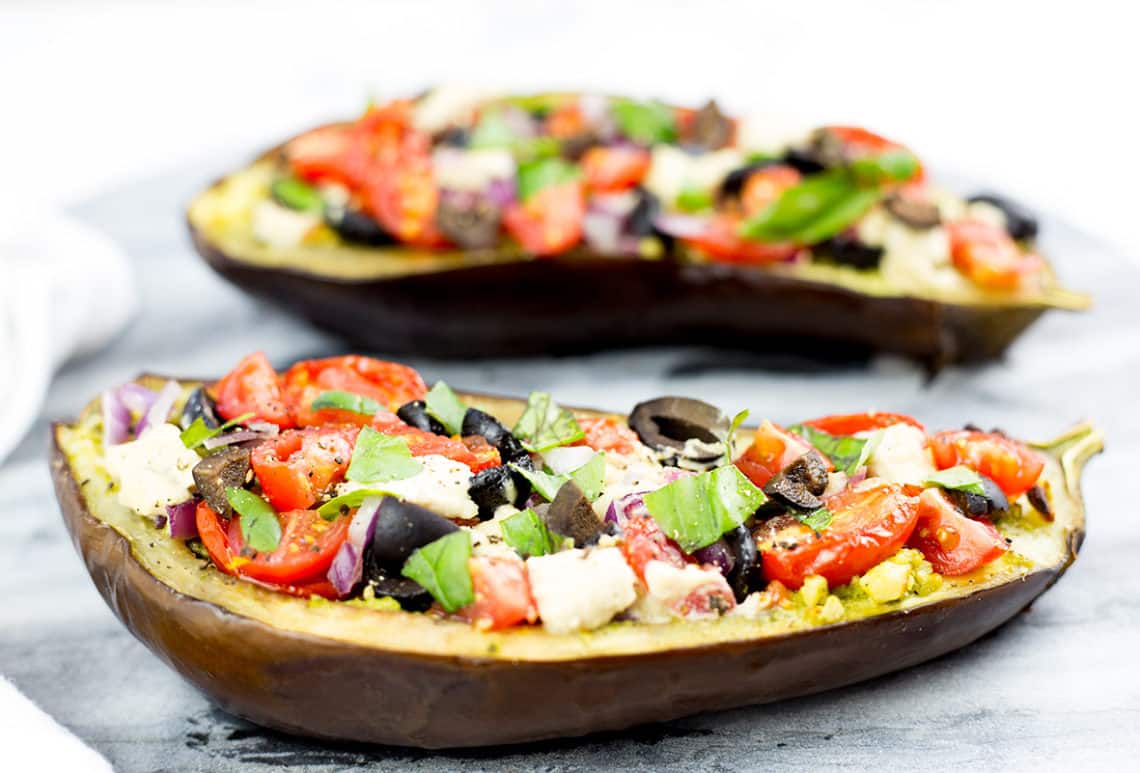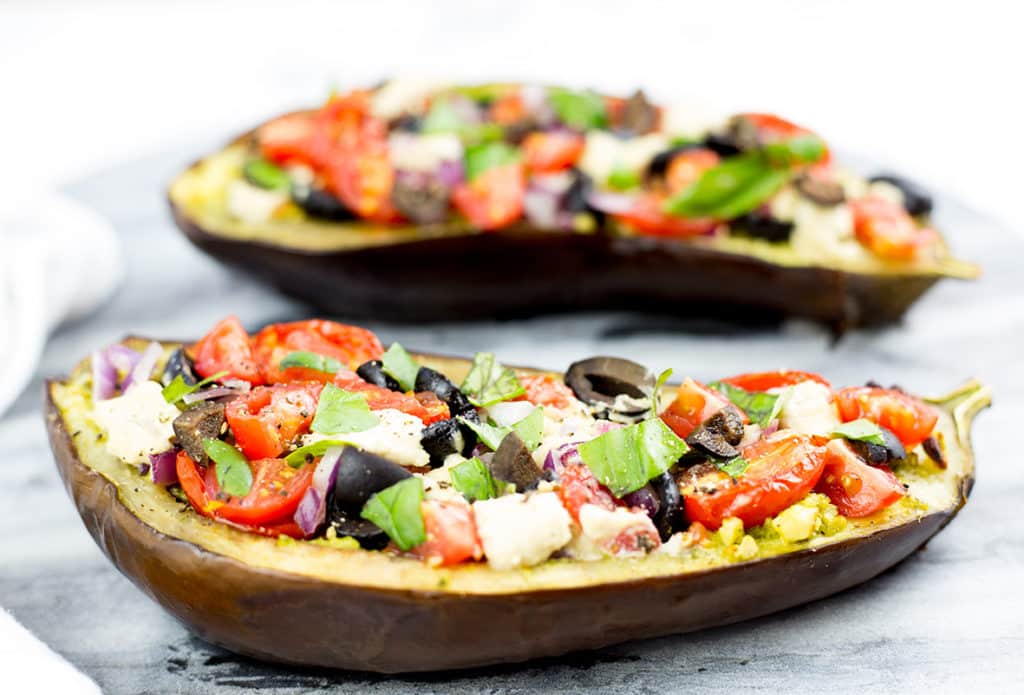 Eggplant Bruschetta (pictured above) by Love Food Nourish
Quinoa Black Bean Tacos by Raia's Recipes
Easy One Pot Vegan, Gluten - Free Louisiana Red Beans and Rice by Strength and Sunshine
Spring Roll Spaghetti Bowl (with a grain free option) by The Organic Kitchen
One Pot Vegan Mac n Cheese (Gluten Free, Nut Free, Dairy Free) by Strength and Sunshine
Thai Quinoa Stir-Fry by Fit as a Mama Bear
Eggplant, Chickpea and Kale Curry (pictured below) by Love Food Nourish
Clean Eating Salad Recipes
I do love a good salad! For me it always has to have fresh crunchy vegetables, good quality protein and to be topped off by a delicious dressing.
Salads don't need to be boring - if you make them colourful with different textures (such as topping them off with fresh herbs or nuts and seeds) and a full flavoured dressing - they can easily be a filling and satisfying dinner.
If you have young children that don't enjoy eating salads I find making them a deconstructed version of your salad can work well.
For example......Arrange the same ingredients from the salad on their plate but don't mix it up like you would for you. Also don't spoon it out of the salad bowl where it is all mixed up.
While chopping the vegetables for your salad keep a small portion aside and pop them on your childs plate so the veggies and protein are on the plate in small but separate groups and not mixed together.
Give your children some dips such as hummus or pesto to dip veggie bits from the salad into. Small children often enjoy eating a plate full of colourful looking "bits and pieces" to eat - they are still getting the same nutrition but it helps it look more fun.
The Gado Gado Indonesian Salad below is a fun way to get children eating lots of different vegetables, the peanut dipping sauce really makes it! If you child can't eat peanuts then almond butter can work well.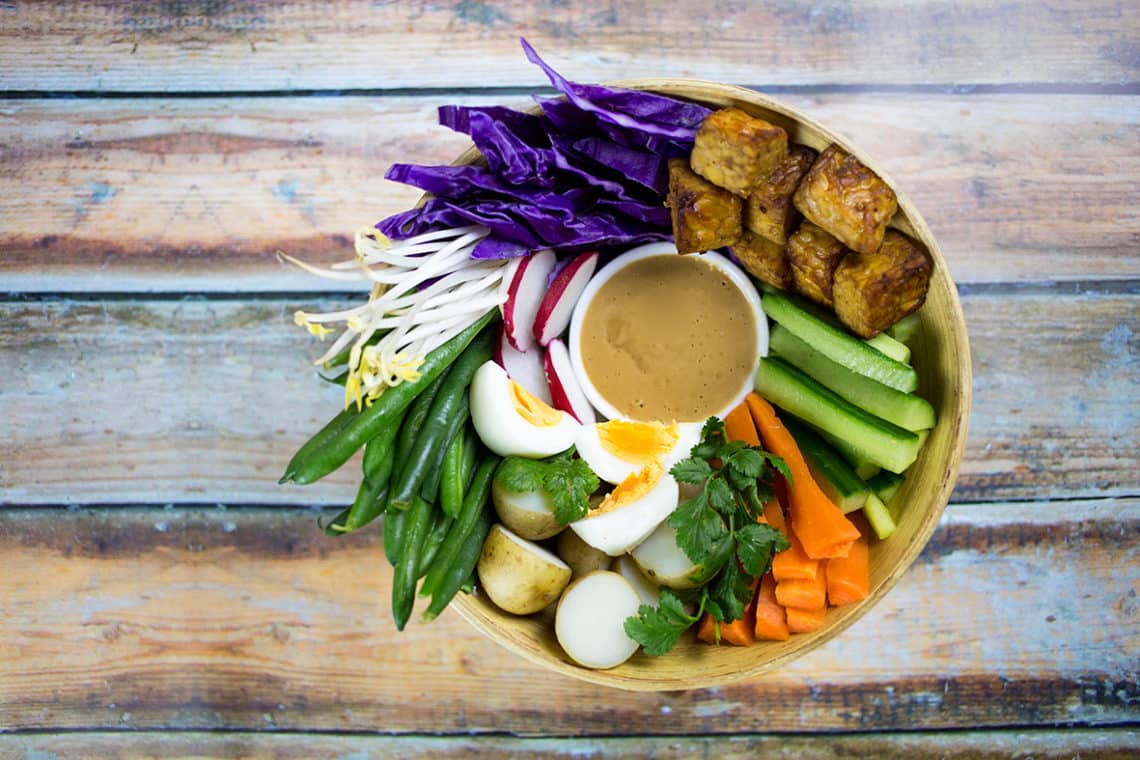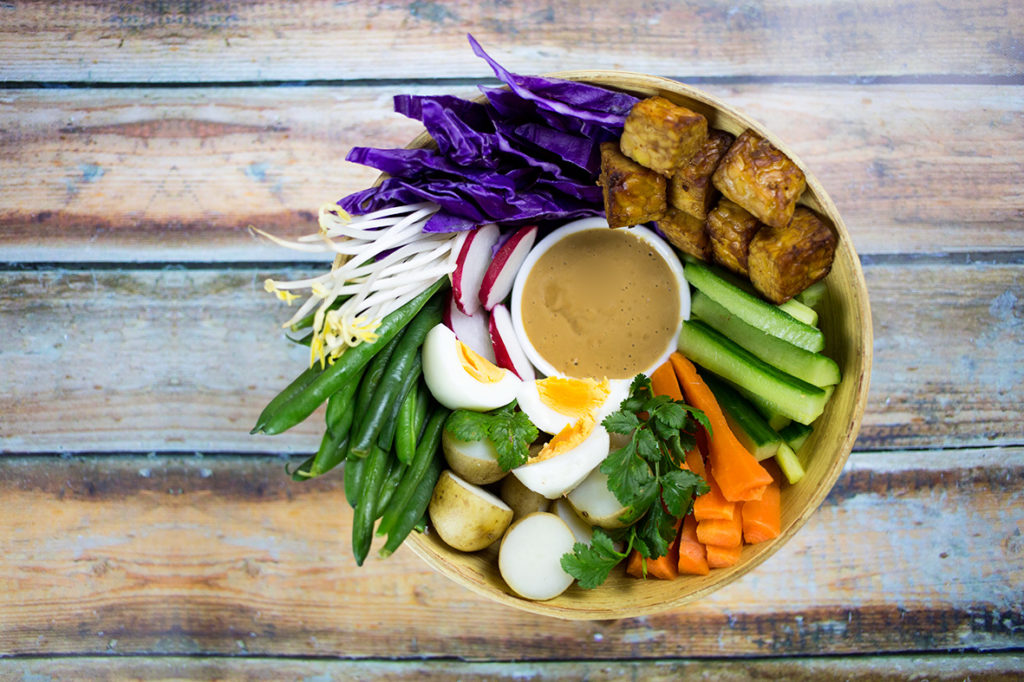 Gado Gado Indonesion Salad (pictured above) by Love Food Nourish
Paleo Chicken, Avocado and Asparagus Salad with Lemon Cashew Dressing by Love Food Nourish
Loaded Lentil Salad by Love Food Nourish
Paleo Chicken Mango Salad (pictured below) by Love Food Nourish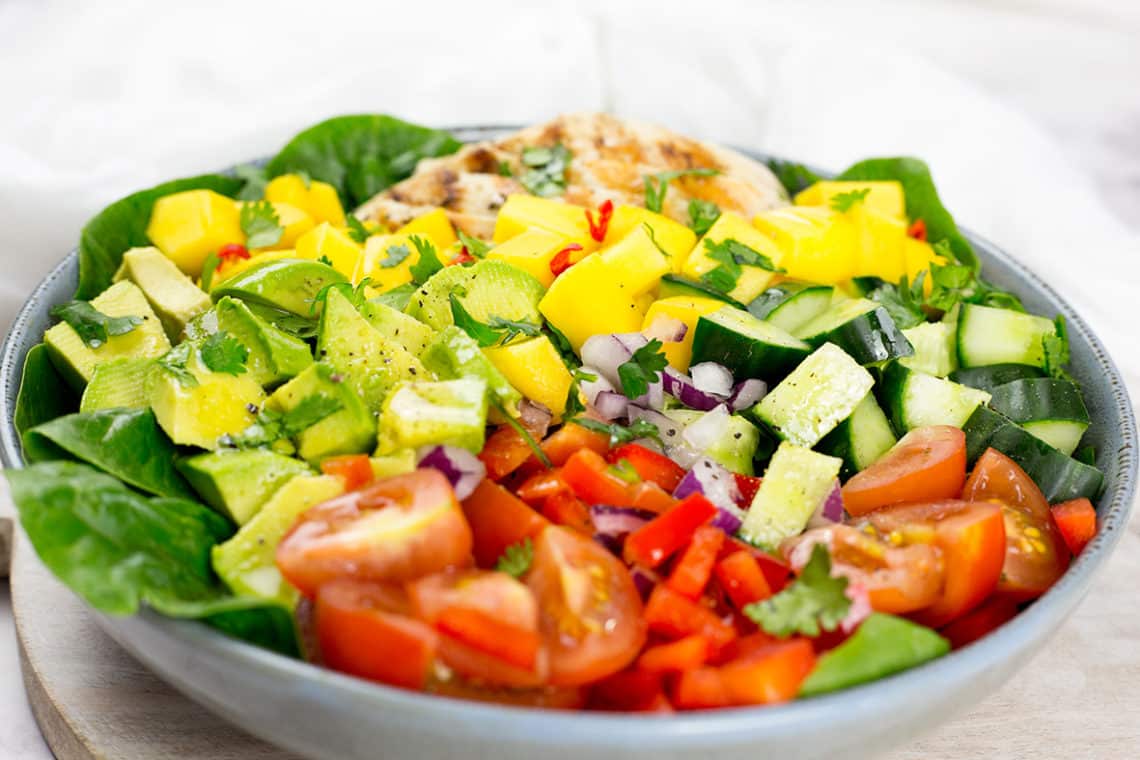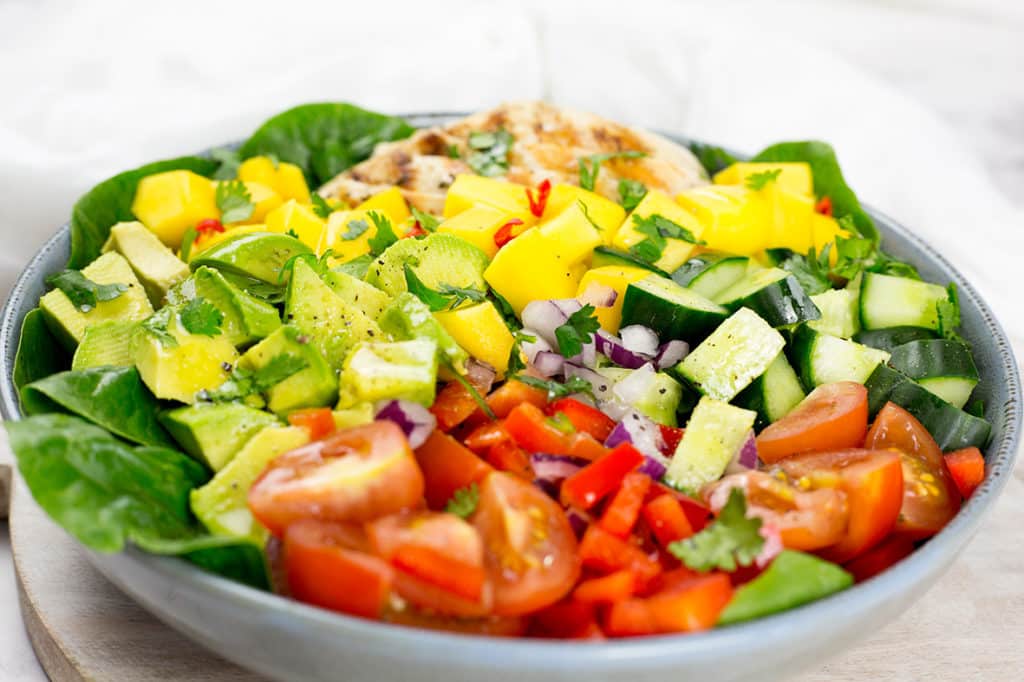 Some other tasty dinner recipes to try......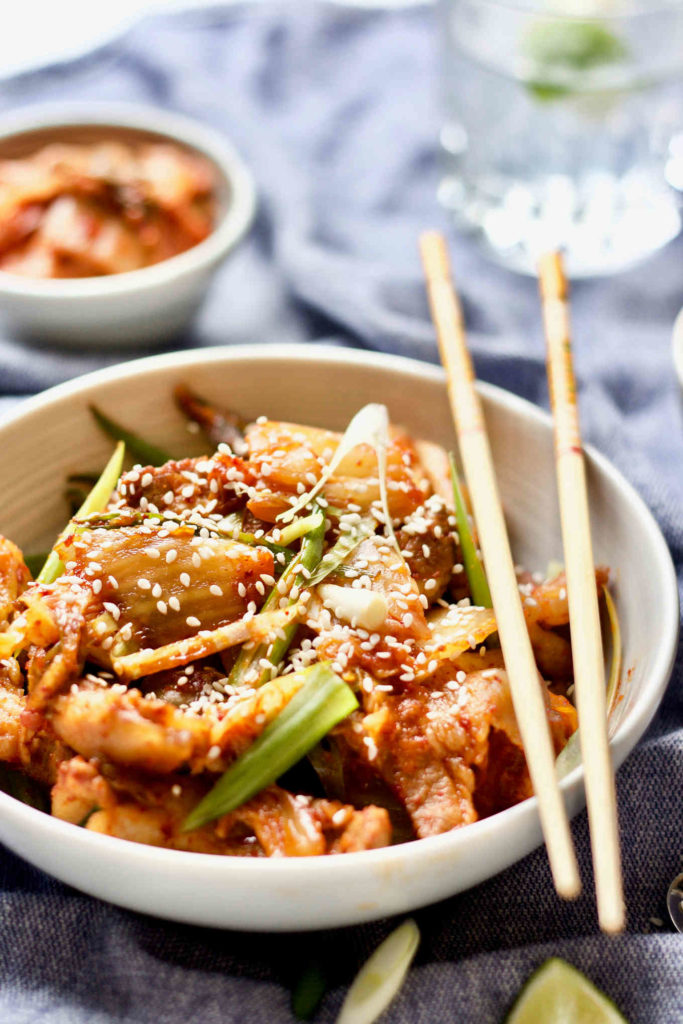 Easy Stir Fry Kimchi with Pork Belly (pictured above) by Yangs Nourishing Kitchen
Red Potatoes with Garlic and Spanish Chorizo (pictured below) by Nourishing Simplicity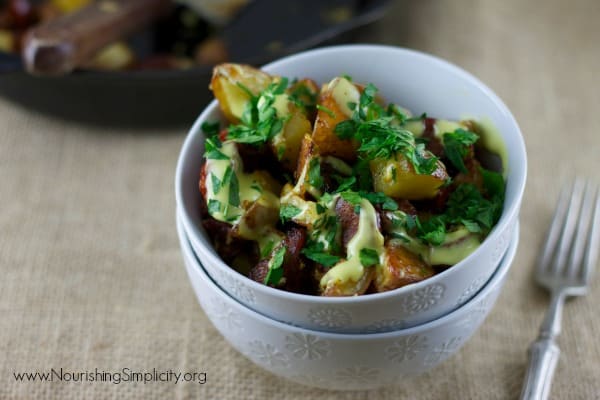 I hope you enjoy this selection of Clean Eating Dinner Recipes. If you try any please let me know how you get on in the comments below, I love hearing from you!
For more tasty recipes and to see what I've been getting up to you can follow me on Facebook, Instagram, Pinterest or Twitter.
Have a lovely week!
Hope
Pin for Later!