Strawberry, Acai & Coconut Chia Parfait - A delicious antioxidant rich layered chia parfait that has fresh strawberries, a creamy coconut chia layer topped by a smooth banana and acai berry layer. This flavoursome chia parfait or chia pudding can be enjoyed as a nutritious but slightly decadent breakfast or as a healthy dessert.
After a period of indulging over Christmas followed by family staying, a camping holiday, then followed by birthday parties (phew), I am certainly craving lots of fresh and healthy foods that are simple to prepare! Please note I am not using the word detox or cleanse..... so tired of these words and I'm a Naturopath! Just plain and simply craving lots of healthy food.
Our camping holiday was awesome and as all camping holidays tend to do we started off with an abundance of fresh and amazing food, then nearing the end of our stay things got a little um well not so fresh and amazing should we say..... We had no supermarket close by so had to make do with what we had.
Back to reality now which is always a tiny bit sad but we are lucky to still have lots of summer to look forward to!
So for my first blog piece this year I decided to do this nutritious chia parfait, easy to prepare, full of antioxidants (which it feels like my body needs) but still slightly decadent so still feels like a bit of a summer treat!
Maybe not back to full reality just yet.....
I have added some almond butter into the banana and acai berry layer to provide some extra protein to help stabilise blood sugar levels from the fruit and to add in some healthy fats. Peanut butter can also be used in place of almond butter.
To garnish this chia parfait I used almonds, fresh strawberries, fresh mint and some edible flowers. These give it some extra flavour, texture, and protein and of course make it look pretty! But they are not necessary if you don't happen to have these on hand 🙂
I hope you enjoy this recipe! Please let me know how you got on in the comments below, I love hearing from you!
For more tasty recipes and to see what I've been getting up to you can follow me on Facebook, Instagram, Pinterest or Twitter.
Have a lovely week!
Hope x
Love Food Nourish Nutrition Tips
Chia Seeds contain omega 3's essential fatty acids making them anti inflammatory. They are a source of calcium, magnesium, manganese and phosphorous, are hydrating for the skin and a good source of fibre.
Acai Berries are high in antioxidants one of which are called anthocyanins which are thought to be excellent for heart health. Acai Berries have one the worlds highest ORAC Scores and have shown to have double the amount of antioxidants than blueberries. (ORAC is a measurement of how well antioxidants can neutralise free radicals in the body).
Acai Berries are also a source of Vitamin C, Vitamins A, B1, B2, B3 and Vitamin E. They also contain magnesium, calcium, zinc and copper. These antioxidant rich berries are thought to have anti aging properties, and to support healthy energy levels and a healthy immune system.
Strawberries are also high in antioxidants, they have been shown to have anti inflammatory properties and are a good source of Vitamin C, potassium, folic acid and fibre.
Strawberry, Acai & Coconut Chia Parfait
---
Hope Pearce
A nutritious and tasty layered chia parfait full of antioxidants.
20 minPrep Time
20 minTotal Time
Ingredients
Coconut Chia Layer

1 cup coconut milk
4 Tbspn chia seeds
½ teaspoon natural vanilla essence

Smoothie Layer

1 medium banana
1 cup fresh strawberries
¼ cup almond milk
1 Tbspn acai powder (I used Radiance Acai & Super Berry Powder)
1 Tbspn almond butter or peanut butter

Fruit Layer

½ cup fresh strawberries
Garnish (Optional): I used fresh mint, almonds, fresh strawberries and edible flowers.
Instructions
Add the chia seeds, coconut milk and vanilla essence to a bowl and gently stir once or twice so the chia seeds are evenly distributed in the milk. Set aside for 15 min until the chia seeds have absorbed the coconut milk and the mixture has a gel like consistency.
Add the ingredients for the smoothie layer into a blender and blend until smooth.
Roughly chop the strawberries for the fruit layer and then gently mash with a fork so they are soft and juicy.
Layer the ingredients into a rounded glass or a jar starting with the fresh strawberry layer at the bottom. Then add the coconut chia layer and spoon the smoothie layer on top.Do the same process for the second layered smoothie.
Garnish as desired.
If using a jar, cover with lid and these can be stored for up to 2 days in the fridge.
7.8.1.2
28
https://lovefoodnourish.com/chia-acai-strawberry-layered-smoothie/
Other Paleo recipes you might enjoy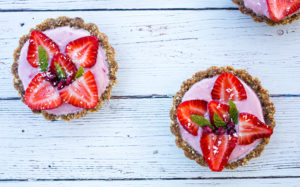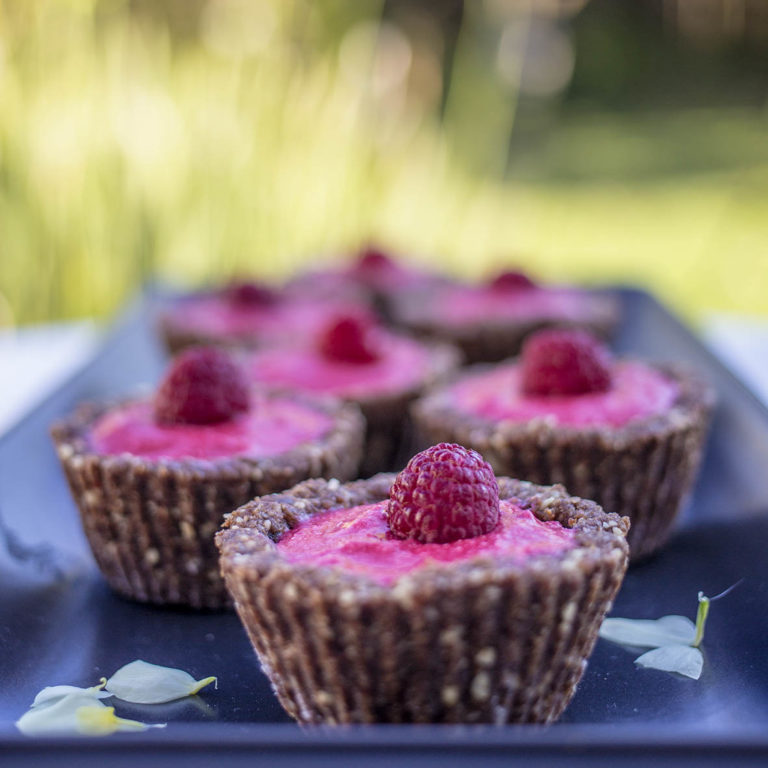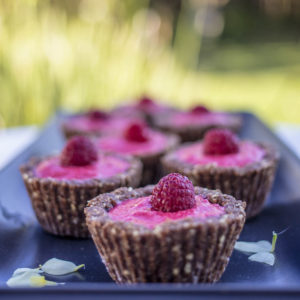 Disclosure - I have not been paid, sponsored or endorsed for any products I have recommended in this blog post.
Save
Save
Save
Save
Save
Save
Save
Save
Save
Save
Save
Save
Save
Save
Save
Save
Save
Save
Save
Save
Save
Save
Save
Save
Save