18 easy, gluten-free, and dairy-free, crockpot recipes the whole family can enjoy.
Perfect for busy weeknights when you want to enjoy a delicious hearty meal but don't want to meal prep at the end of the day!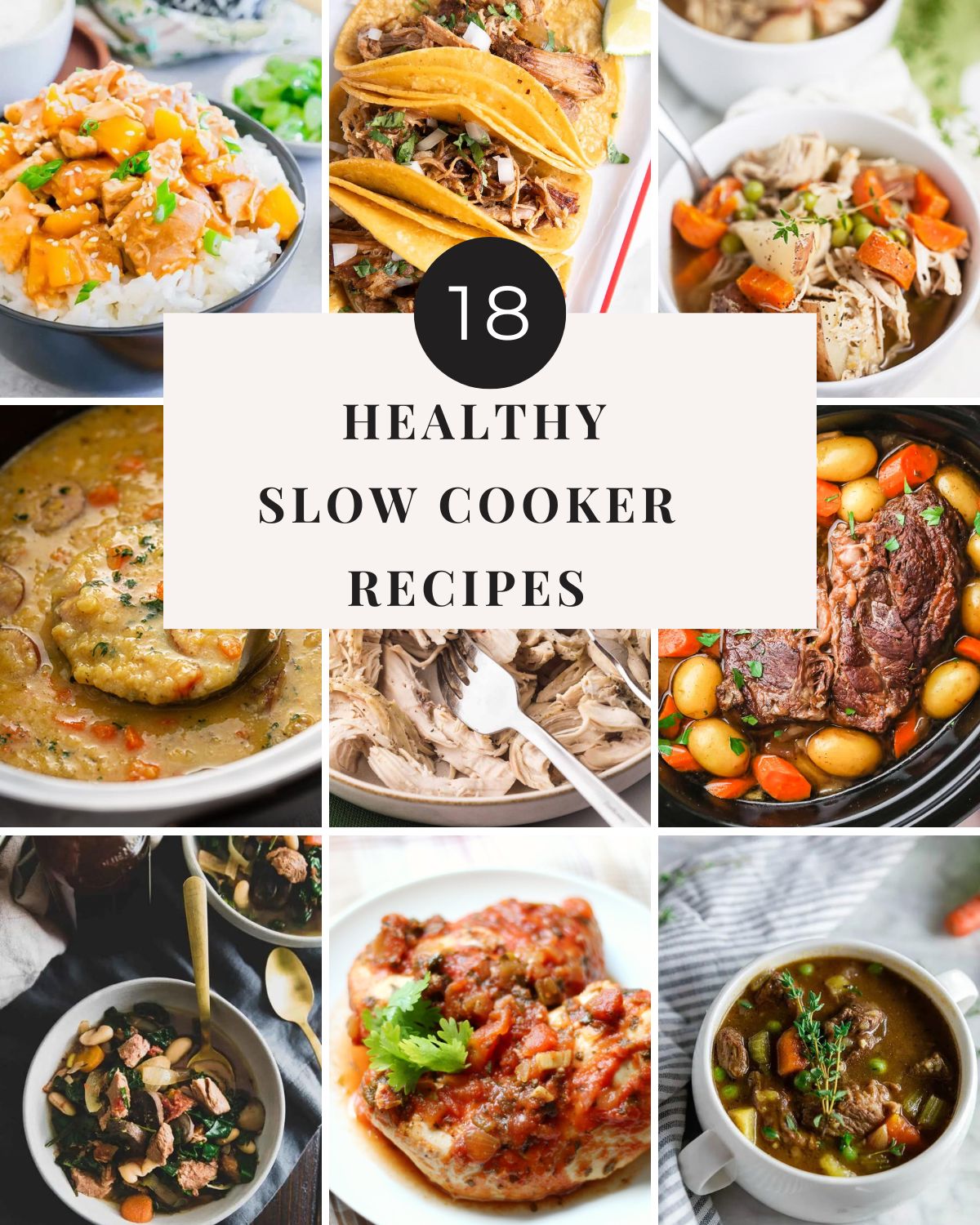 There is nothing more comforting than enjoying a slow-cooked meal on a dreary day.
It's such an easy way to make a hearty, healthy meal and the smell of herbs and spices floating around the house is so cosy to come home to.
I still have and use from time to time a classic ceramic 1970's crockpot that was my mum's. Do you know the one? Brown with the painted flowers on the outside, (these were a common feature in New Zealand kitchens when I was growing up) but also a multi-cooker that can do slow cooking and pressure cooking.
Whether you call it a slow cooker, crockpot, or instant pot there is a range of slow-cooked meals here to try out that are full of flavour using wholefood ingredients.
Included in this gluten-free dairy-free recipe collection are: healthy beef, lamb, chicken, pork, vegetarian, and vegan crockpot recipes.
Thank you to the food bloggers who contributed their delicious recipes to this roundup. Scroll down to check them out.
Easy and Healthy Gluten-Free Dairy-Free Crockpot Recipes
Perfect comfort food, this selection of crockpot and slow cooker dinner recipes are full of healthy ingredients that come together to make hearty meals everyone can enjoy.
Other recipe collections you will love:
For more tasty recipes and to see what I've been getting up to you can follow me on Facebook, Instagram, Pinterest or Twitter.