A selection of easy-to-make gluten-free and dairy-free dinner recipes that the whole family can enjoy.
Here, you'll find everything from one-pan dinners, salads, curries, hearty soups, and healthy meals! There is a mix of chicken, meat, seafood, Vegan, and Vegetarian dinners to give you lots of options.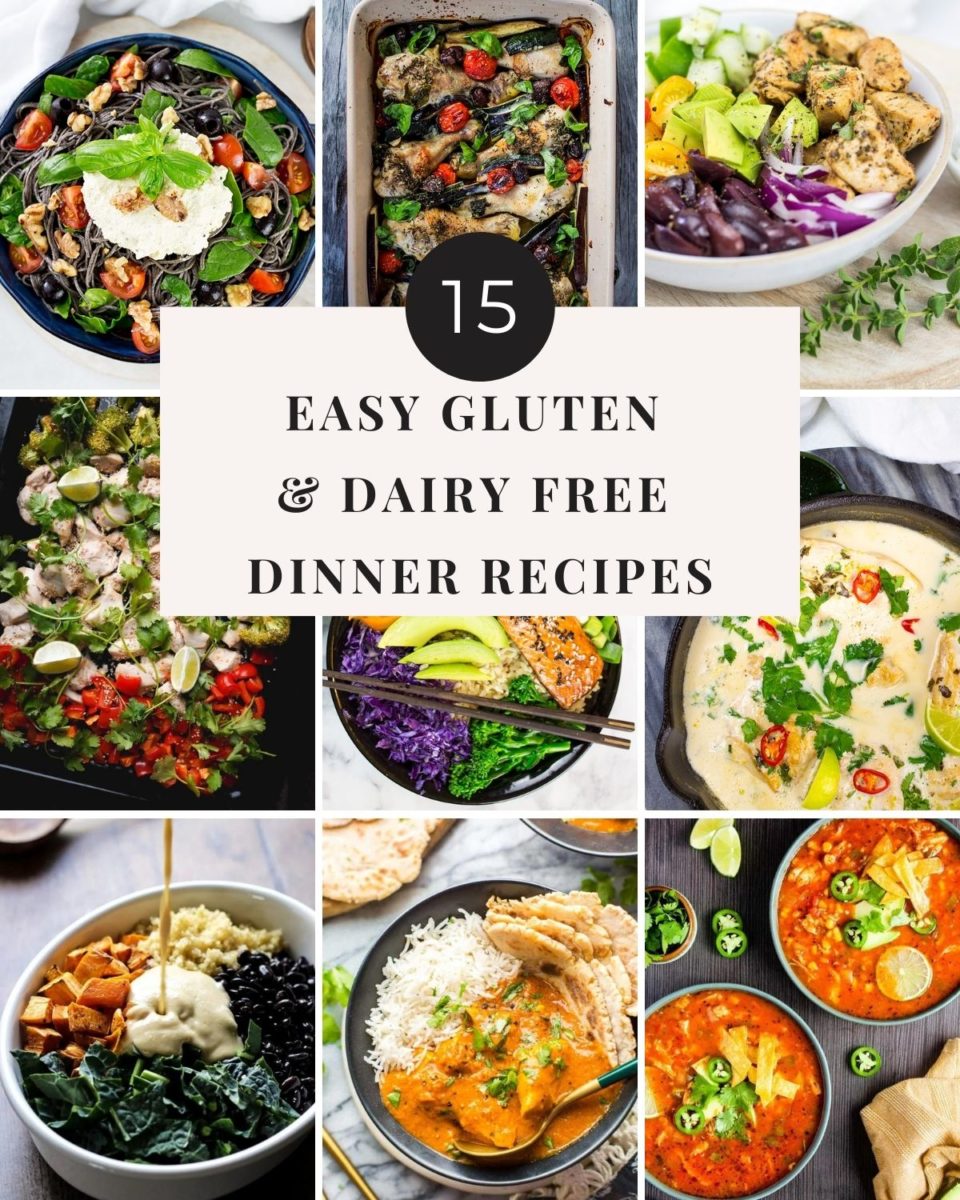 Use these easy gluten-free and dairy-free dinner ideas and recipes as inspiration the next time you are stuck on what to make for dinner.
Gluten-Free Dairy-Free Pantry Staples for Dinner Recipes
Below are some key ingredients to keep on hand when looking at creating gluten-free and dairy-free dinners.
Spices - Having an array of spices to choose from helps give your dishes an array of different flavours.
Fresh herbs - Bring freshness and flavour to any dinner recipe.
Tamari - Gives depth and umami flavour when you are needing that savoury hit!
Lemon - Fresh lemon often brings out zesty flavour in many meals and is great for adding to most marinades or dressings.
Coconut cream or full-fat coconut milk - So good when looking for a dairy-free option for curries, soups or anything you want to be creamy!
Nuts and seeds - Can give extra flavour and added texture to savoury dishes.
Gluten-free grains - Rice, quinoa, buckwheat are staples that go with just about any dinner.
Note - buckwheat is gluten-free it is often thought to contain wheat because it contains wheat in the name.
15 Gluten-Free Dairy-Free Dinner Ideas
Looking for some inspiration for dinner? This selection of 15 gluten-free dairy-free dinner recipes is perfect to get some delicious meal ideas that the whole family can enjoy.
Other recipe collections you will love:
For more tasty recipes and to see what I've been getting up to you can follow me on Facebook, Instagram, Pinterest or Twitter.