Rich, chocolatey, smooth and full of delicious roasted hazelnuts this dairy free and refined sugar free version of nutella makes a tasty chocolate hazelnut spread that you will love!
This homemade paleo nutella is full of good quality ingredients and free from preservatives...and.... it tastes amazing!! Its smooth, creamy and delicious chocolate hazelnut goodness melts in your mouth.
This healthy version of nutella is full of good quality ingredients such as raw cacao powder, hazelnuts, unsweetened almond milk and unrefined coconut sugar. So although it is still a treat it is a good type of treat! Raw cacao powder is well known for its antioxidant properties (nearly four times that of dark chocolate) and naturally high in iron and magnesium. Hazelnuts are full of heart healthy mono-unsaturated fat and are exceptionally high in folate, they are also a good of source of vitamin E, calcium and magnesium.
I always feel a bit conscious of mentioning the word healthy in relation to a recipe that contains sugar.... so yes as mentioned above this nutella recipe still contains sugar ....of the unrefined kind.... (coconut sugar) which is certainly preferable as it contains trace amounts of vitamins, minerals and phytonutrients and a type of fibre called inulin but it is still sugar.
So with that being said about sugar, for me, homemade nutella still falls into the "treat" category. A tasty homemade spread to make for your family to enjoy as a delicious treat - knowing that it is also full of good fats and other nutrients - but not something to replace your normal healthy breakfast with...not that you would of course.......but hey I just like to clarify these things!
This homemade chocolate hazelnut spread has a lot less sugar then the refined sugar you may find in the commercial version.The best thing about making your own nutella at home is you can adjust the sugar content to your preference, I have given options below for making the nutella sugar free.
How to make Homemade Nutella
1. To get started you roast your hazelnuts which lets out their delicious aroma and natural oils. Roasted hazelnuts smell and taste so good! Once they are roasted simply wrap them in a tea towel or dish cloth and rub the skins off. This isn't an exact science so it doesn't matter if you miss a few skins or some wont come off.
2. Next place the shelled hazelnuts into your food processor and blitz for 5-10 minutes. Depending on how strong your food processor is this may take longer. Blitz until you have a creamy smooth nut butter.
3. Add the remainder of the ingredients to the food processor and blitz until you reach the consistency you desire. The end result - a rich, nutty, chocolatey, irresistible chocolate hazelnut spread!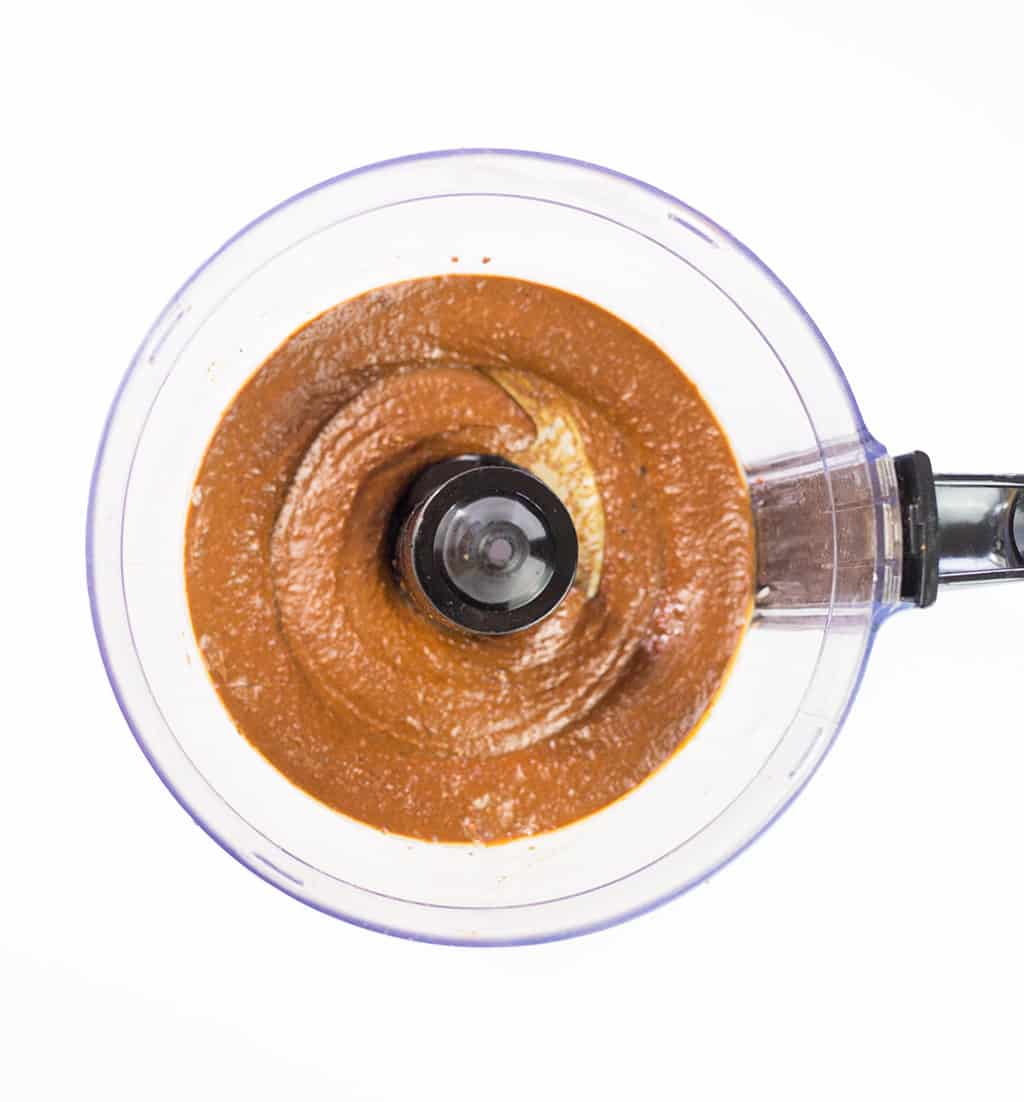 This homemade nutella makes a great homemade foodie gift if you have any family members or friends that are die hard nutella fans but have been missing out due to a dairy intolerance or an allergy. Simple whip up a batch of this, pop it in a pretty jar and there you go.....they will love you forever!
If you are looking for bread or baked good to enjoy this chocolate hazelnut spread with you may like:
Banana and Feijoa Loaf - Paleo & Gluten Free
Spiced Paleo Pumpkin Bread
I hope you enjoy this recipe! Please let me know how you got on in the comments below, I love hearing from you!
For more tasty recipes and to see what I've been getting up to you can follow me on Facebook, Instagram, Pinterest or Twitter.
Have a lovely week!
Hope
Additional Recipe Notes
Grinding the coconut sugar into a powder will help the nutella have a less grainy consistency. You can grind it in a coffee grinder or nut grinder.
To make the nutella sugar free the coconut sugar can be replaced with xylitol or liquid stevia drops. If using xylitol start off with using the same ratios below, and then adjust you taste you may need to add a bit more xylitol to get the sweetness you desire.
Ideally the almond milk should be at room temperature not chilled, if chilled it may cause the mixture to seize up. If you experience any "seizing" up of your nutella mixture then place the mixture in a pan on a low heat and gently heat through for a couple of minutes, you may need to add a bit more almond milk to get the consistency you desire.
Homemade Nutella
---
Hope Pearce
Yields 2 cups
Rich & chocolatey homemade nutella.
15 minPrep Time
10 minCook Time
25 minTotal Time
Ingredients
2 cups hazelnuts
½ cup almond milk (should be at room temp)*
½ - ⅔rd cup coconut sugar *works best if finely ground. Adjust to taste.
⅓rd cup raw cacao powder
1 tspn vanilla essence
Sprinkle sea salt
2 Tbspn coconut oil, melted
Instructions
Preheat oven to 180°C/355°F
Place the hazelnuts on a lined baking tray. Cook for 8-10 minutes until they are slightly cracked and skins are peeling then remove and leave to cool.
Place the hazelnuts on a tea towel or dish towel and enclose while rubbing most of the skins off. It doesn't matter if they are all completely removed.
Place the nuts in a food processor and process for 5-10 minutes until smooth. This may take longer depending on your food processor.
Add the remainder of the ingredients and blend until smooth.
Place in an airtight container and store in the fridge for up to one week.
Notes
The serving size and nutrition calculations are based upon a serving size of 1 Tbspn. This will make the equivalent of 2 cups or 64 Tbspn.
7.8.1.2
56
https://lovefoodnourish.com/homemade-nutella-dairy-free-vegan-paleo/