Paleo Zucchini Pancakes (Hobakjeon) with a sweet and sour dipping sauce. You need to try these! These Korean inspired savoury pancakes are the perfect mix of light, crispy and tasty. Chock full of nutritious zucchini they are paired with a sweet and sour dipping sauce that will be a sensation for your taste buds. Paleo, grain free and gluten free.
I love Korean food, although it is not something I usually make at home.
I was very pleased and honoured when fellow food blogger friend Jean Choi from What Great Grandma Ate gave me a copy of her new cookbook Korean Paleo - 80 Bold Flavored Gluten - and Grain - Free Recipes to review and a selection of recipes to choose from to post on my blog.
I was excited to try a new recipe, I was looking for one that was fairly simple, contained only a few ingredients and that the whole family would enjoy. These zucchini pancakes fulfilled all of that criteria and have become a new favourite in my house.
These savoury pancakes have a crispy light texture texture and despite only having a few ingredients they taste remarkably flavourosme.
Then there is the dipping sauce.....it hits all the right notes for the taste buds with sweet, sour and salty. Dipping the hot zucchini pancakes into the sauce brings this dish to another level - you will not be disappointed!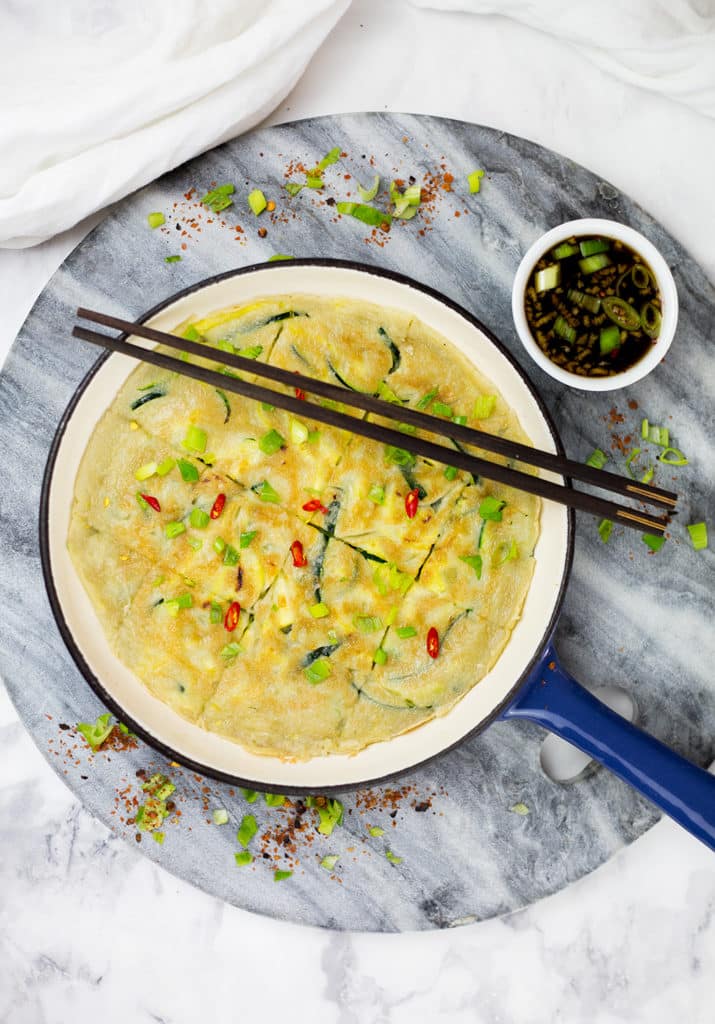 I have now made these pancakes several times and they are a hit with the whole family. I could easily eat them for breakfast, lunch, dinner or even a quick afternoon snack.... they are rather moreish!
They are not only delicious but they are a great way to sneak more veggies into something fun for kids, they are crispy and tasty without a strong taste of zucchini.
I made a separate dipping sauce for my little boy without the gochugaru (Korean chili pepper flakes) and he loved them!
Korean Paleo by Jean Choi
Jean is a certified Nutritional Therapy Practitioner and the founder of the blog What Great Grandma Ate. In Korean Paleo Jean shares "Paleo-fied" versions of authentic Korean recipes from her family's cookbook.
Jean has re created authentic Korean recipes that are free from the usual gluten, grains and soy often found in typical Korean food. This book is full of bold flavoured Korean recipes without the heavy processed ingredients you will find in Korean Restaurants, it teaches you how to make them at home using real food ingredients.
Korean Paleo contains Korean favourites such as Bibimbap, Bulgogi, and Kimchi, along with Korean Barbeque recipes and more that you may not have heard of but I encourage you to try!
Here's a breakdown of the number of recipes within various dietary needs:
Egg free: 53
Nightshade free: 27
Nut free: 70
Whole30: 27
AIP-optional (if you omit sesame seeds and black peppers, and replace sesame oil): 17
Keto: 21
I love Asian inspired food and getting creative in the kitchen with different flavours, so this book was right up my alley! I can't wait to try some more of Jean's recipes. Be sure to check it out the Korean Paleo cookbook and get your hands on a copy!
I hope you enjoy this recipe! Please let me know how you got on in the comments below, I love hearing from you!
For more tasty recipes and to see what I've been getting up to you can follow me on Facebook, Instagram, Pinterest or Twitter.
Have a lovely week!
Hope x
Korean Zucchini Pancakes
---
Hope Pearce
Korean inspired Paleo zucchini pancakes with sweet and sour dipping sauce
15 minPrep Time
10 minCook Time
25 minTotal Time
Ingredients
Zucchini Pancakes

2 cups (350g) julienned zucchini (about 1 large or 2 small cut into matchsticks)
1 teaspoon sea salt
1⁄2 cup (61 g) cassava flour
1 egg
2 tablespoon (30 ml) cooking oil, for frying

Sweet and Sour Dipping Sauce

2 tablespoon (30 ml) coconut aminos
2 tablespoon (30 ml) apple cider vinegar or
coconut vinegar
1 tablespoon (15 ml) water
½ teaspoon honey
1 green onion, chopped
1 clove garlic, minced
½ teaspoon sesame oil
½ teaspoon gochugaru (korean red chili pepper flakes)
Instructions
Toss the julienned zucchini with the sea salt in a bowl. Let it sit for 15 to 20 minutes. Use a cheesecloth or a nut milk bag to squeeze out as much liquid as you can from the zucchini, and reserve and set aside the liquid.
Place the zucchini in a mixing bowl and add the cassava flour, egg and 1⁄2 cup (120 ml) of zucchini liquid. Mix together with a fork. If the batter seems too thick, add more zucchini liquid 1 tablespoon (15 ml) at a time until it reaches the right consistency. If you run out of the liquid, use plain water.
Heat your choice of cooking oil in a large skillet over medium-high heat. Wait 5 minutes until the pan gets very hot. Add the entire batter if you want to make 1 large pancake, or you can add a few tablespoons (30–60 ml) at a time to make several smaller pancakes. Let it cook for 1 minute, and then reduce the heat to medium-low and cook for an additional 1 to 2 minutes, until browned and crispy on the bottom. Flip and cook the other side for another 2 minutes, adding more oil if needed.
To make the dipping sauce stir together the coconut aminos, vinegar, water, honey, green onion,
garlic, sesame oil and gochugaru in a small bowl.
Serve immediately with a side of Sweet and Sour Dipping Sauce. You can cut the pancakes in smaller pieces, or rip them apart as you eat.
7.8.1.2
75
https://lovefoodnourish.com/korean-zucchini-pancakes-hobakjeon/
Other Asian inspired recipes you might like to try:
Chicken Pho Recipe (Vietnamese Chicken Noodle Soup)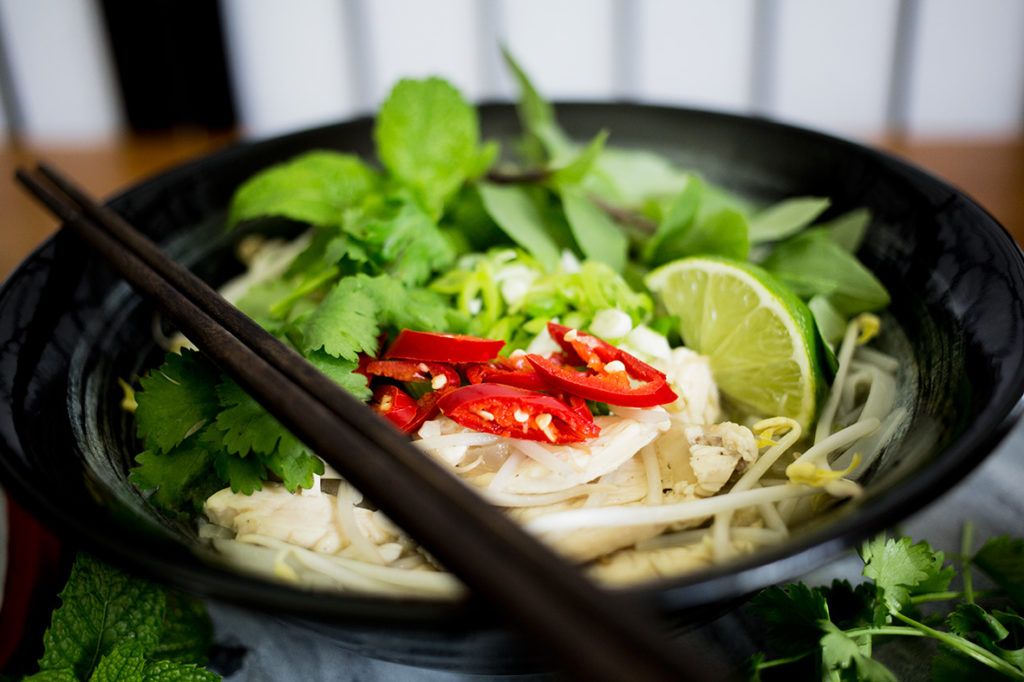 Chicken and Vegetable Miso Soup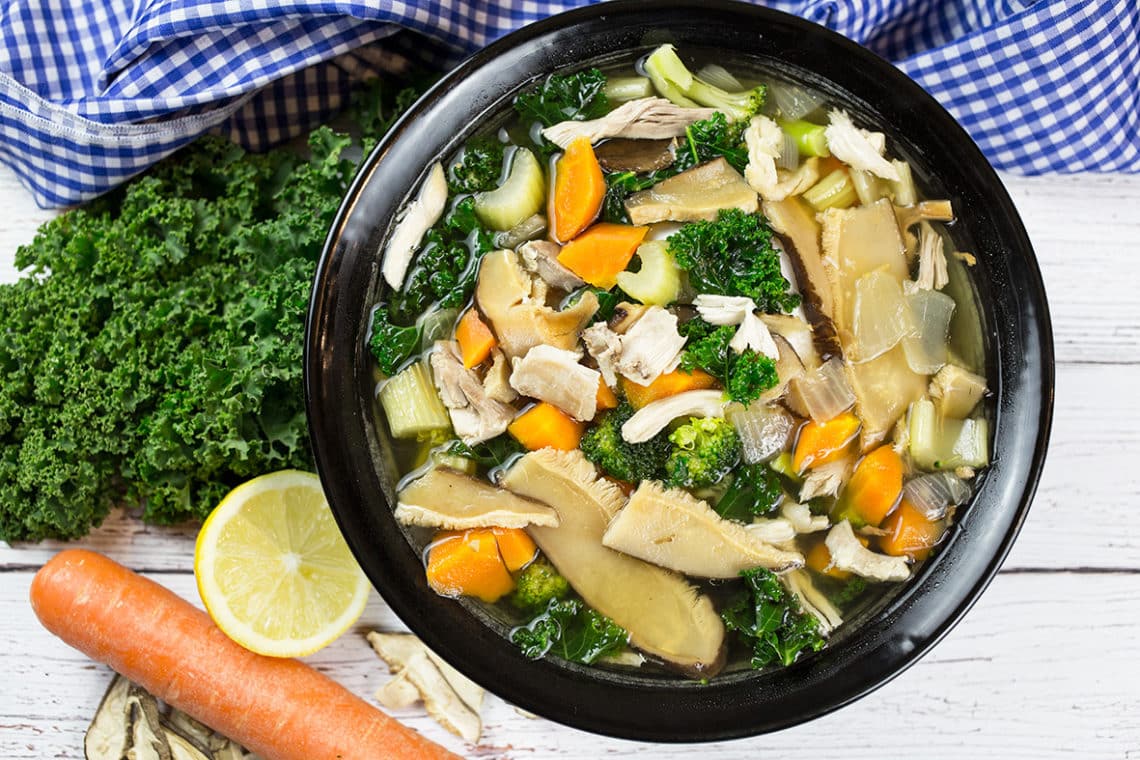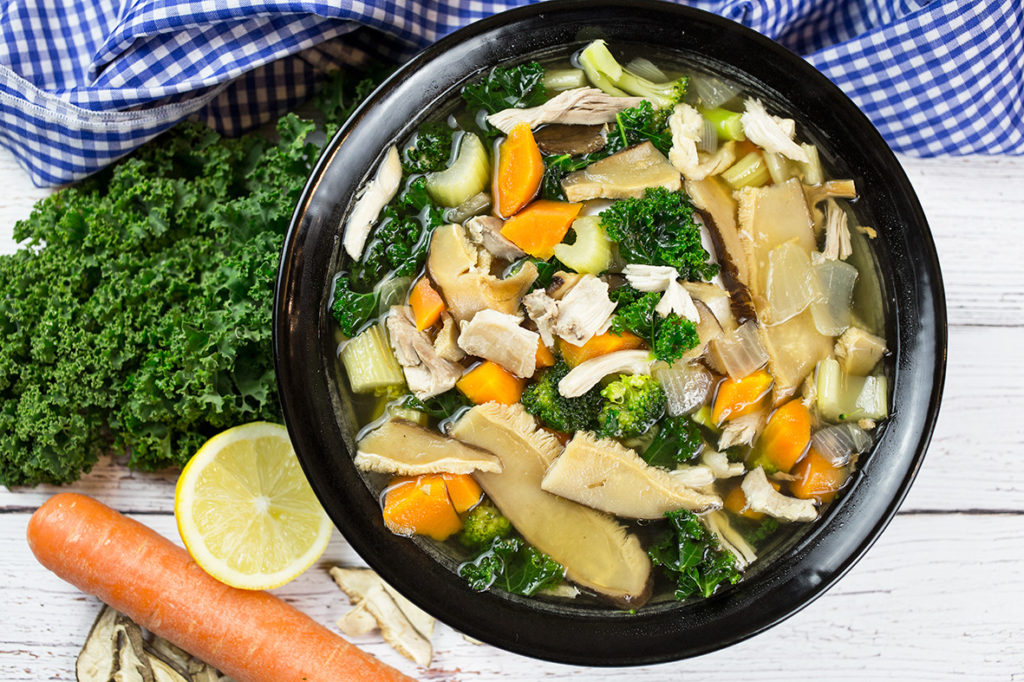 Vietnamese Summer Roll Salad with Spicy Peanut Dressing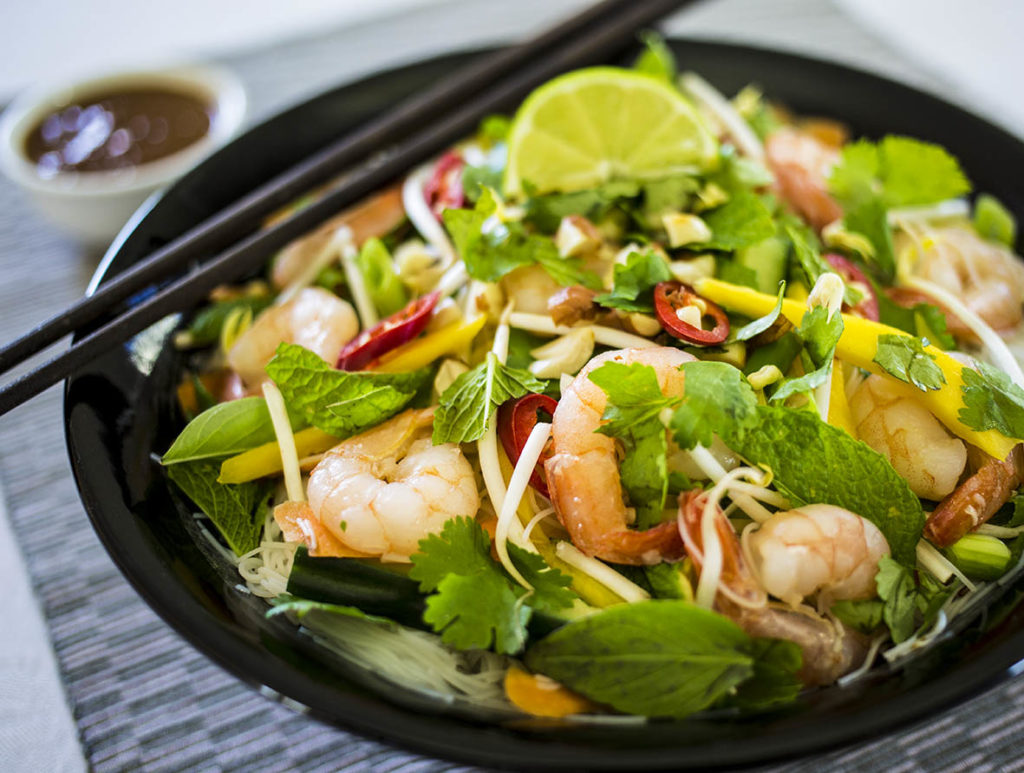 Gluten Free Teriyaki Salmon Bowl
Disclosure: This post contains affiliate links. I may make a commission off any sales but your price remains the same.
Love Food Nourish is a participant in the Amazon Services LLC Associates Program, an affiliate advertising program designed to provide a means for sites to earn advertising fees by advertising and linking to Amazon.com.