You will love this easy one dish dinner with baked chicken, eggplant, zucchini, tomatoes, basil, and olives – it is a healthy but rustic style Mediterranean chicken dinner that is super tasty! Paleo, Whole30, Keto and Gluten Free.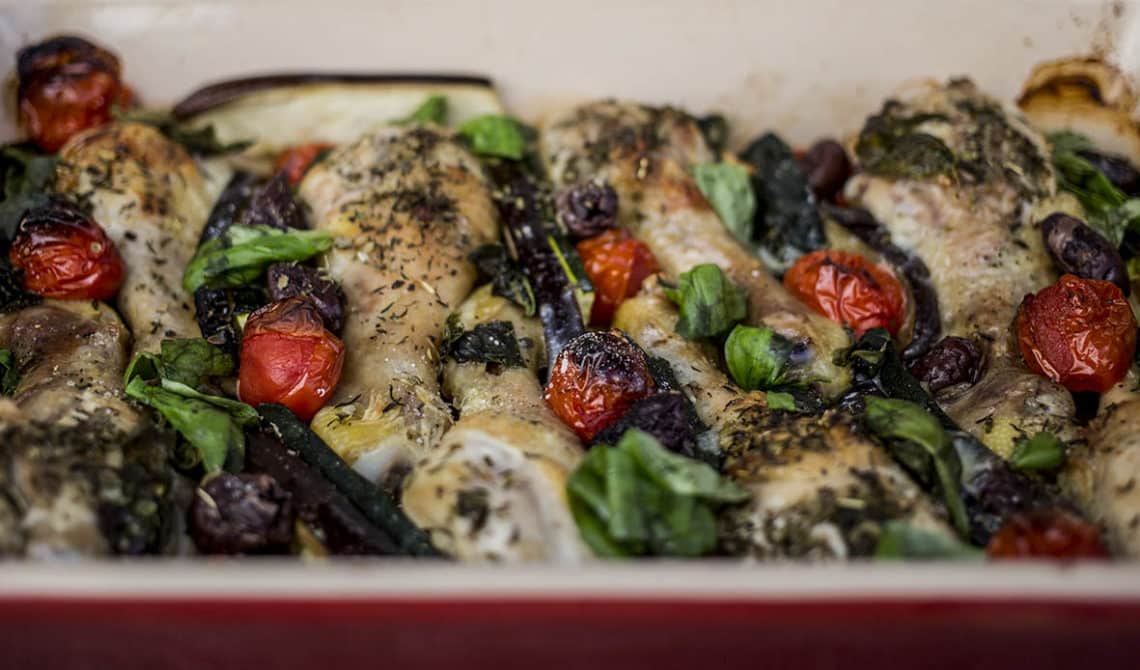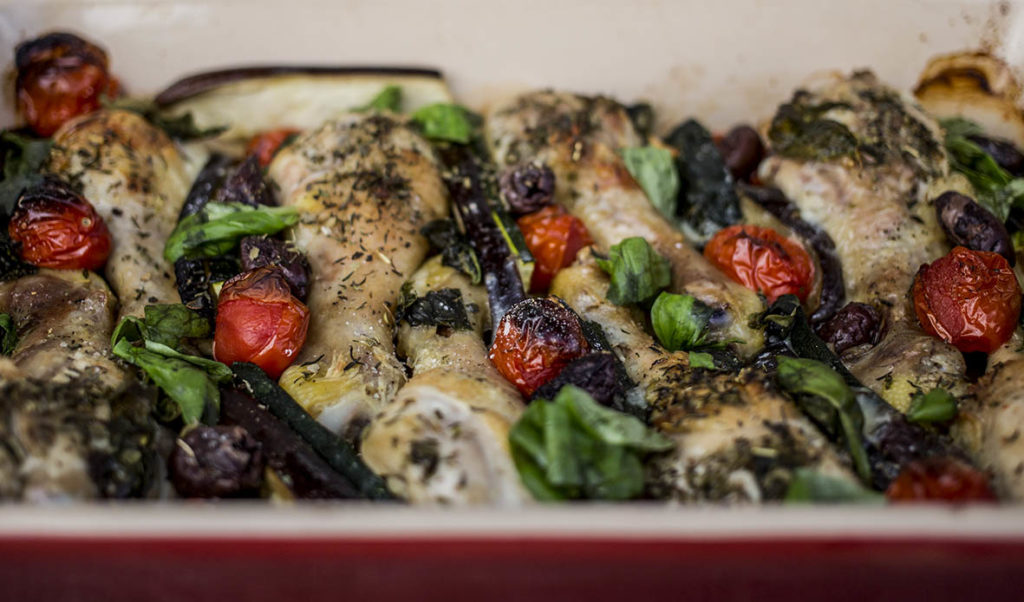 Everything is cooked in the one dish making this a simple meal that is full of flavour and is good to impress if you are short on time. Anything with tomatoes, basil and olives makes my mouth water, so hopefully it does yours too!
I love this recipe as anything that you can bake in one dish and quickly put in the oven without numerous pots and pans is a bonus in my house.
I'm often tripping over my busy toddler (who's favourite place is the kitchen) and his favourite thing to play with are pots, pans and their lids.
Just even the mere sight of a pot or a pan can sometimes cause a meltdown, particularly if his little paws are not allowed to touch it.
So if I can quickly chop up what I need to and put in the one dish without the tantalizing jangle of numerous pots then that makes for a more peaceful evening and everyone is happy.
Love Food Nourish Nutrition Tips
Olives are so commonly used for their delicious healthy oil but their remarkable health benefits from using them in their whole form are often overlooked.
Olive skins are high in phytonutrients and olives have been shown to have excellent antioxidant, anti inflammatory and anti cancer benefits.
In addition olives have also been shown to function as anti-histamines at cellular level which indicates that along with their anti-inflammatory benefits they can have a part to play as part of an anti allergenic diet.
Olives are also a good source of vitamin E and contain amounts of selenium and zinc.
All of these factors combined with their healthy monounsaturated fat content makes them a exceptional food for lowering risk of heart disease, and for many chronic inflammatory conditions.
I love olives and love to eat them on their own or put them in savoury dishes where I can!
Additional Recipe Notes for making Mediterranean Chicken
I have marinated the chicken for extra flavour but if you are short on time you can skip this step and just pop it all in the oven and it will still taste good.
I have used kalamata olives in this dish but any type of olives can be used.
If you are looking for other healthy dinner recipes you may like to try:
Hot Smoked Salmon Salad with Egg & Mustard Potatoes
Vietnamese Summer Roll Salad with Spicy Peanut Dressing
One Pan Chicken with Chorizo and Veggies
I hope you enjoy this recipe! Please let me know how you got on in the comments below, I love hearing from you!
For more tasty recipes and to see what I've been getting up to you can follow me on Facebook, Instagram, Pinterest or Twitter.
Have a lovely week!
Hope
Mediterranean Chicken (One dish)
---
Hope Pearce
A delicious and easy one pan chicken and vegetable dish with Mediterranean flavours.
60 minPrep Time
45 minCook Time
1 hr, 45 Total Time
Ingredients
Chicken Marinade:

2 Tbspn lemon juice
3 Tbspn olive oil
2 garlic cloves, crushed
1/2 tsp salt
1/2 tsp ground black pepper

Main Dish:

8 chicken drumsticks
1/2 medium sized eggplant
1 medium sized zucchini
3/4 cup cherry tomatoes
1/2 cup fresh basil leaves
1/4 cup pitted kalamata olives
2 garlic cloves, roughly chopped.
1 tsp dried oregano
About 1 Tbspn olive oil to drizzle over top
Salt and Pepper to add over top
Instructions
Preheat oven to 180°C/350°F.
Make the marinade: Crush garlic, add lemon juice, olive oil, salt and pepper to bowl and mix together. Add the chicken drumsticks into a large dish and pour the marinade over top of the chicken. Ensure the drumsticks are evenly coated. Cover and leave to marinade for 1 hour.
Slice the 1/2 eggplant in half again lengthwise and then cut each quarter evenly into vertical strips - about 4mm in width.
Cut the zucchini in half and then slice each half lengthways into thin vertical strips - about 3mm in width.
Remove the chicken drumsticks from the marinade and place drumsticks in a large baking or casserole dish. Drizzle the remainder of the marinade over the chicken drumsticks.
Place the chicken in the oven and cook for 15 minutes.
After 15 minutes remove the chicken from the oven. Add the eggplant, zucchini, tomatoes, garlic cloves, and half of the basil evenly around each drumstick.
Drizzle olive oil over top of chicken and vegetables and sprinkle salt, pepper and oregano over entire dish. Place the dish back in the oven and cook for another 30 minutes.
Remove after 45 minutes. The juices from the chicken should be clear - if not cook for another 5-10 minutes.
Add the remainder of the fresh basil to the dish then serve with a simple side salad.
7.8.1.2
20
https://lovefoodnourish.com/mediterranean-baked-chicken-with-eggplant-zucchini-tomato-olives-basil/
Other recipes you might like to try: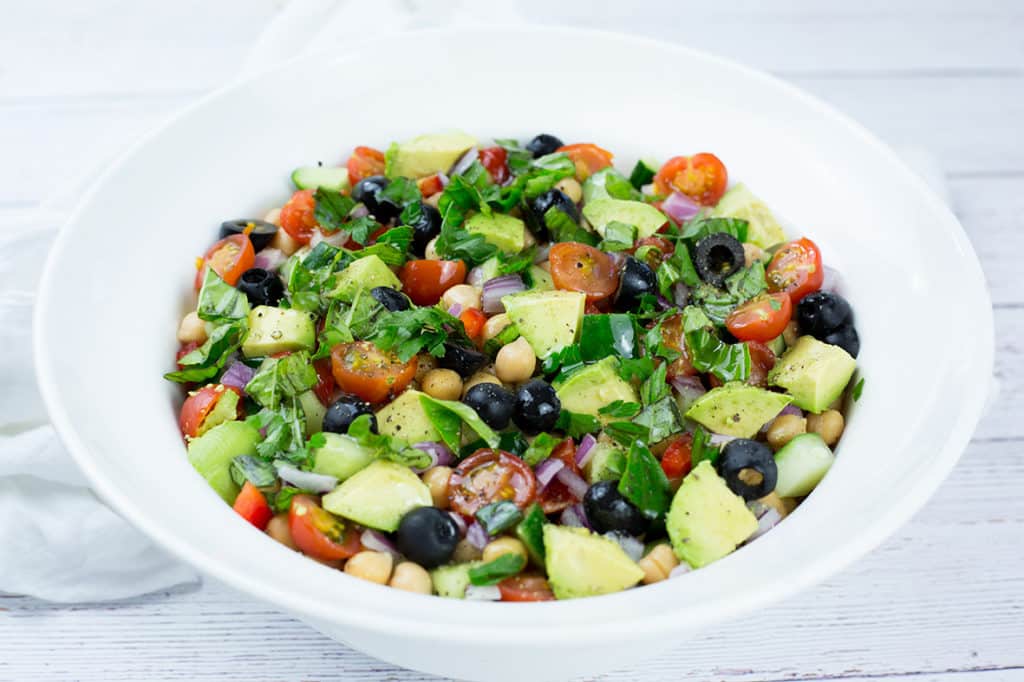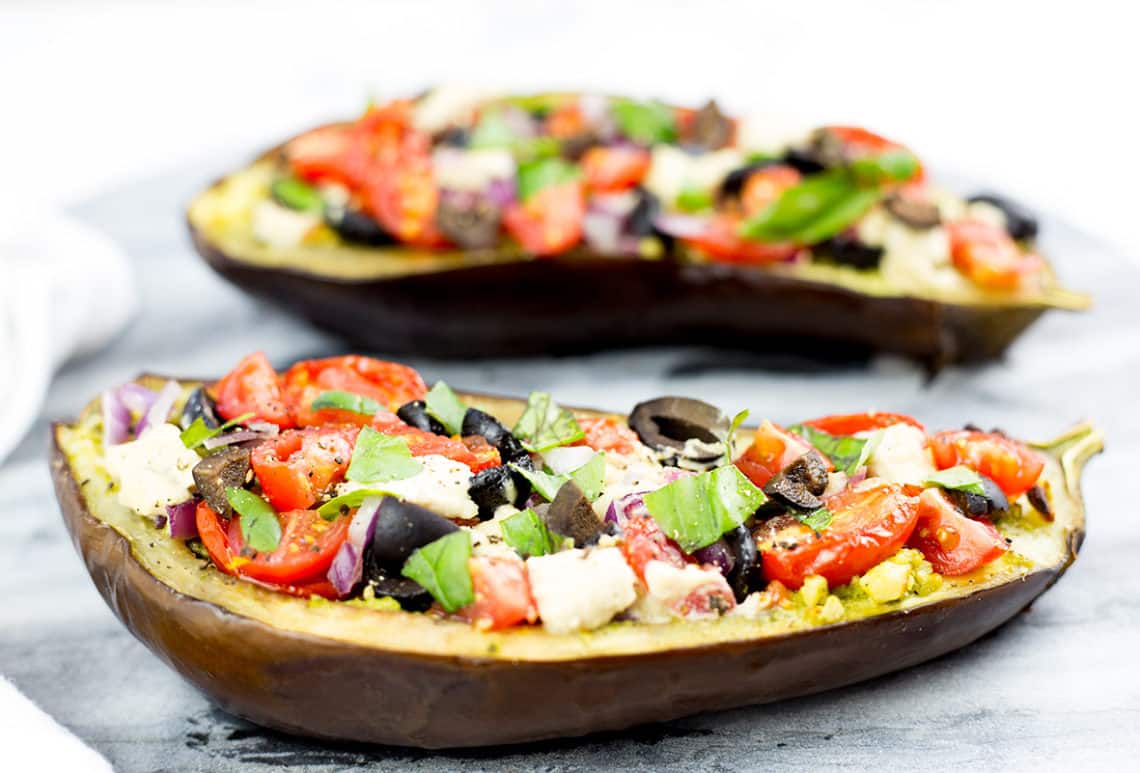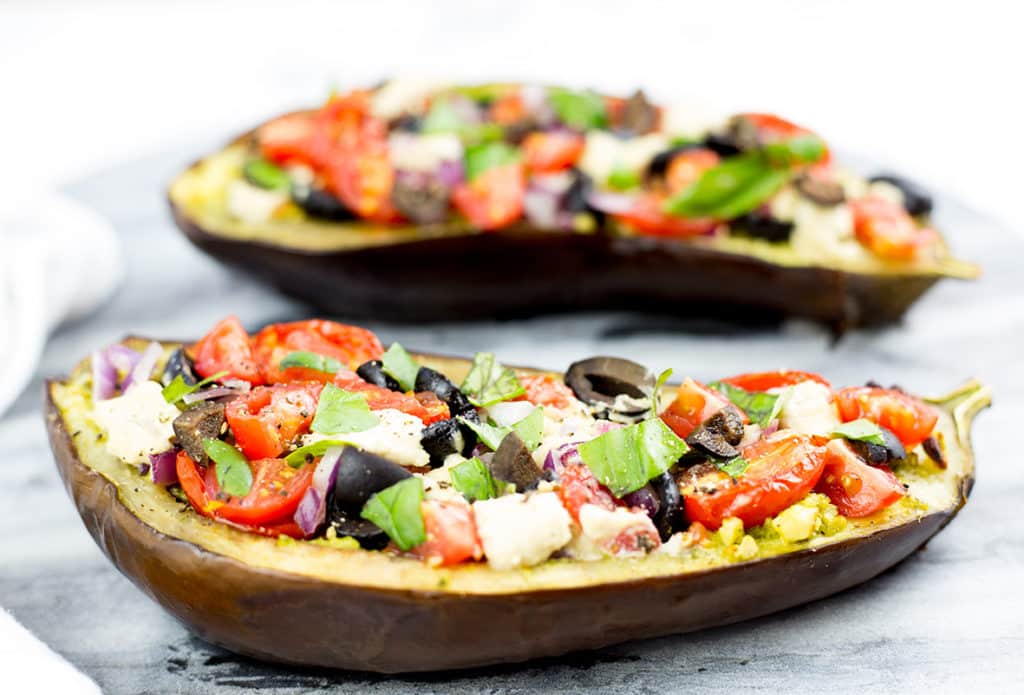 Chicken, Avocado & Asparagus Salad (Paleo)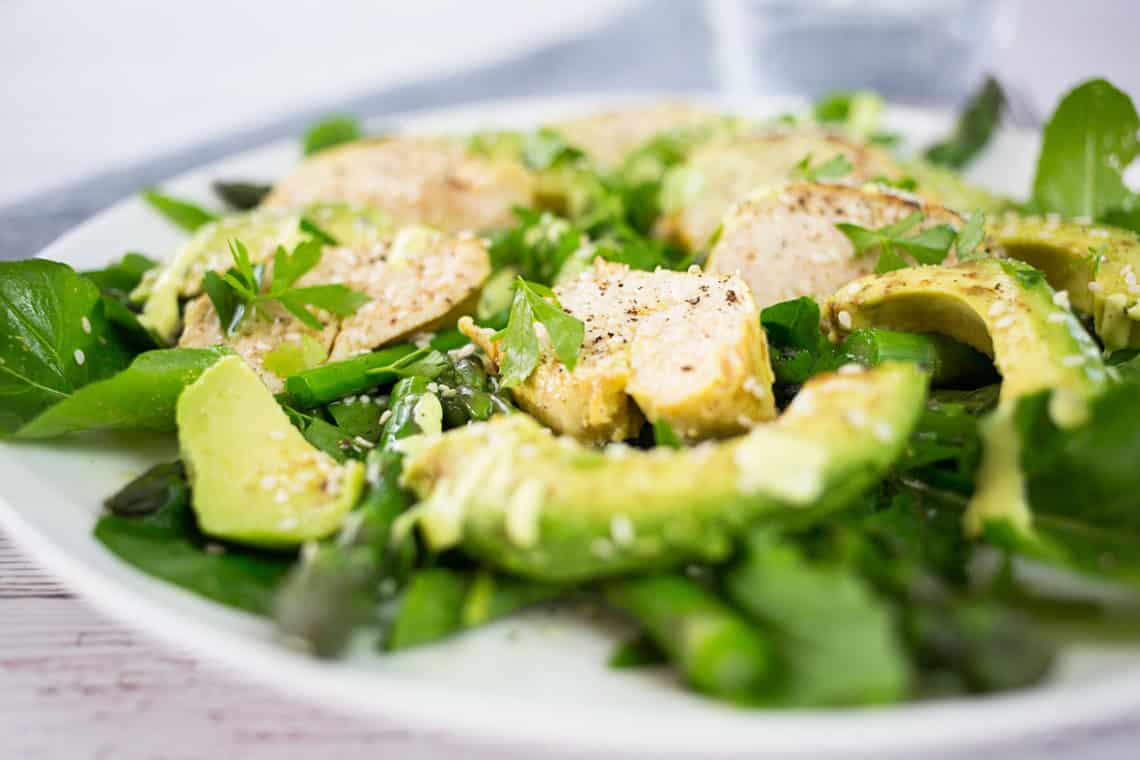 Save
Save
Save
Save
Save
Save
Save
Save
Save
Save
Save
Save
Save
Save
Save
Save
Save
Save
Save
Save
Save
Save
Save
Save