These peanut butter fat bombs are one of the most satisfying snacks you will ever have! They contain only a few ingredients and are so easy to make. Keto, Vegan, Dairy Free and Sugar Free.
If you are looking to curb any hunger pangs in a jiffy then one of these peanut butter fat bombs will certainly do the trick! If you are a peanut butter fan (hello…….yes I am) then you will love these!
I always keep some of these fat bombs stored in the freezer for an easy to reach snack. The fat and protein content in these will curb my hunger instantly and leave me feeling full!
These tasty little treats taste nutty, creamy, slightly salty and slightly sweet.
I am not following a Keto diet myself but I do find I feel much better and have more energy when I eat low carb/fat and protein based snack as opposed to a carbohydrate heavy based snacks.
However whether you are following a strict Keto diet or not ………having a protein and fat dense snack such as these fat bombs can really fill you up and help stop any blood sugar fluctuations which can result in afternoon crashes.
A filling protein and fat rich snack like these fat bombs can also help reduce any afternoon cravings (for chocolate perhaps?) and you don't get the fatigue a few hours later.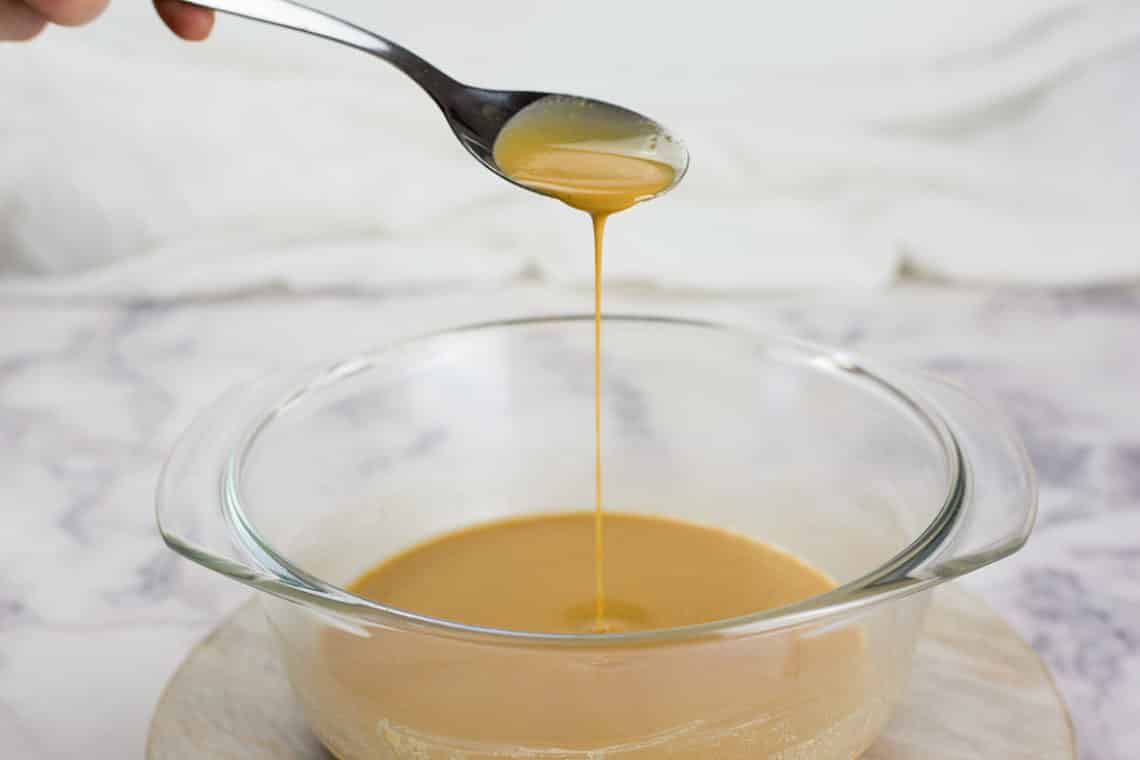 Like any snack or treat, these peanut butter fat bombs need to be eaten in moderation. As the name suggests they are high in fat!
The Naturopath in me feels the need to point out that not everyone does well eating high fat and low carb. Many people do ……but some don't……if you have liver, gallbladder, pancreas or cardiovascular issues then eating high fat/low carb may not be for you.
I don't believe in sticking to strict diets long term (unless you have allergies or reactions to certain foods). Your body needs variety – this is important for your microbiome and diversity in your gut.
I am digressing but the health nut in me sometimes needs to come out…..
If you are limiting carbs make sure you are always eating lots of greens and getting lots of fibre in your diet. When it comes to health, food and diet there is no one size fits all folks! Do what works for you and your body!
In saying all of that I love these little peanut butter gems and they are a favourite in my house. They help give me sustained energy and are pretty darn tasty. I hope you enjoy them too!

Additional Recipe Notes for making Peanut Butter Fat Bombs
Melt all of the ingredients until you have a smooth creamy liquid using the double boiler method. Place the ingredients in a glass bowl over a saucepan half filled with about 1 inch of water. Bring the water to the boil and then let it simmer while the ingredients melt in the glass bowl. This should take 3-5 minutes.
You could also melt the ingredients in a microwave, add ingredients into a bowl and heat for about 30 seconds. Stir until you have a smooth creamy liquid then add your sweetener at the end (I don't have a microwave so haven't tried this method myself).
I have used stevia drops in these fat bombs to keep these sugar free and Keto. I also like them not too sweet. If you don't like the taste of stevia or don't mind if they have sugar in them then maple syrup or honey will work well. Once you have melted the ingredients (minus the stevia) stir in the sweetener of your choice. Start with a small amount and sweeten and taste until the liquid is sweet enough for you.
I have used a mix of coconut oil and raw cacao butter. I really like the consistency that using both ingredients give the fat bombs – kind of like peanut chocolate without the cacao. If you don't have raw cacao butter you could use just coconut oil with the peanut butter.
Use a good quality smooth natural peanut butter with no additives, it should be quite gloopy and runny.
You can pour the liquid for the fat bombs into individual silicone moulds, or a muffin tin with paper liners. I find it easy to make them in individual moulds then place them on a small flat baking tray and slide into the large ice tray compartment in my freezer so everything is flat while I wait for them to set. You can also place them on a plate and put in the freezer.
You can sprinkle these with extra sea salt on top if desired.
To make these fat bombs Paleo you can replace the peanut butter with almond butter.
You will need to freeze these fat bombs for at least 30 minutes, check them and only take them out once they are solid. These do need to be stored in the freezer or they will melt. Store them in an airtight bag or box.
If you are looking for some other healthy snacks you may like to try the following posts/recipes:
Creamy Lemon Coconut Bliss Balls (Paleo)
Gluten Free/Paleo Savoury Muffins
Paleo Nut Bars with Goji Berries
Carob and Tahini Seed Bars (Paleo)
I hope you enjoy this recipe! Please let me know how you got on in the comments below, I love hearing from you!
For more tasty recipes and to see what I've been getting up to you can follow me on Facebook, Instagram, Pinterest or Twitter.
Have a lovely week!
Hope x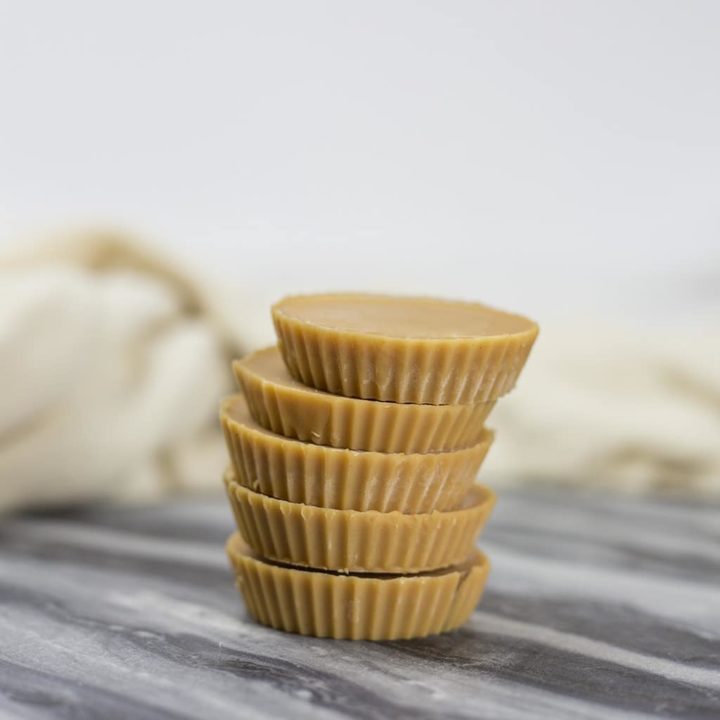 Peanut Butter Fat Bombs (Keto)
Creamy Keto Peanut Butter Fat Bombs. These make an easy low carb snack. Paleo, Vegan, Gluten Free, Dairy Free.
Ingredients
1/2 cup peanut butter (smooth)
1/4 cup coconut oil
1/4 cup raw cacao butter
5 - 15 drops stevia liquid* taste, add as desired
1 tspn vanilla extract
pinch of sea salt
Instructions
In a medium saucepan bring 1 inch of water to the boil. Reduce to a simmer then place a heatproof glass or metal bowl over the top of the saucepan.
Add all of the ingredients into the glass bowl apart from the stevia, stir constantly until everything is melted and you have a smooth liquid.
Add the liquid stevia, stir, taste and add more if desired.
Place 10 silicon muffin or cupcake moulds on a baking tray or plate or use a muffin tin and line with paper liners.
Pour about 3 Tbspn into each mould.
Place the moulds into the freezer ensuring they are flat, freeze for about 30 minutes until hard.
Keep in the freezer stored in an airtight bag or container.
Notes
See Additional Notes in Blog Post
Nutrition Information
Yield

10
Serving Size

1
Amount Per Serving
Calories

182
Total Fat

17g
Saturated Fat

9g
Sodium

16mg
Carbohydrates

2g
Sugar

1g
Protein

4g