This gluten free Teriyaki Salmon Bowl is a easy and healthy dinner that is perfect for busy weeknights. It is packed full of nutritious and full flavoured food that tastes amazing!
This teriyaki salmon bowl is full of delicious flavour that hits all the right notes in your taste buds. The salmon is slightly sweet and savoury while you are getting the full flavoured salty unami hit from the teriyaki sauce, mixed with delicious crunchy and crisp veggies, creamy avocado and crunchy sesame seeds.
This healthy bowl of food is full of heart healthy good fats, brain food omega 3's, complex carbohydrates and loads of nutrient and antioxidant rich veggies.
I love simple healthy dinners like this that leave you feeling full but like you have just eaten a bowl of nutritious goodness!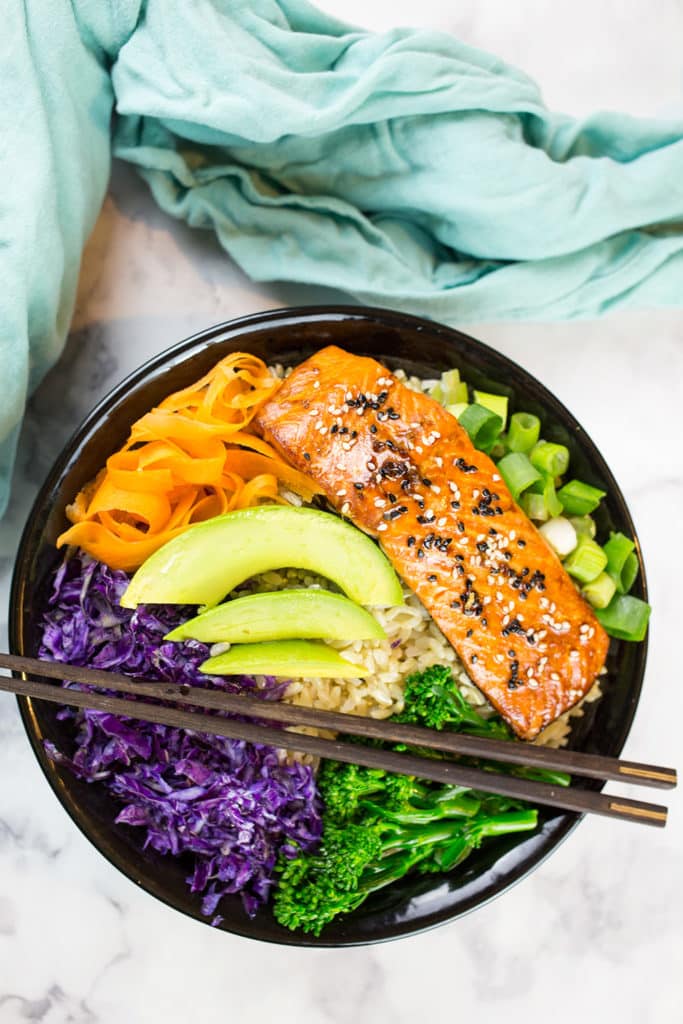 This meal is packed full of protein, good fat and vitamins and minerals and in particular calcium rich foods such as salmon, sesame seeds and broccoli making it a great calcium rich boost for those on dairy free diets.
I have used brown rice as it is the more nutrient dense option and its fibre content helps stabilise blood sugar levels meaning you will stay full and satisfied for longer!
Brown rice contains fibre and selenium, these goodies can help protect the digestive system, selenium has been shown to reduce the risk of colon cancer. Brown rice is also a good source of b vitamins which are great for energy and manganese which helps the body produce energy from protein and carbohydrates.
However brown rice isn't for everyone, if you have a sensitive digestive system brown rice can be too "rough" for some people, if this sounds like you then white rice can be used or if you are looking for a paleo option then cauliflower rice will work well.
If you are looking for other gluten free seafood recipes you may like to try:
Hot Smoked Salmon Salad with Crispy Mustard Potatoes and Egg
or for other healthy salad bowls you may like:
Detox Buddha Bowl with Spicy Chickpeas and Cumin Cashew Sauce

Peanut-Miso Tempeh Salad Bowl with Cashew nuts
I hope you enjoy this recipe! Please let me know how you got on in the comments below, I love hearing from you!
For more tasty recipes and to see what I've been getting up to you can follow me on Facebook, Instagram, Pinterest or Twitter.
Have a lovely week!
Hope
Additional Recipe Notes for making Teriyaki Salmon
The salmon melts in your mouth with the delicious teriyaki sauce, it can be marinated for longer or even overnight if you would like even more flavour. I have kept it simple so it can easily be prepared on a weeknight and it still tastes great after being marinated for 30 minutes. If you are in a real hurry then no need to leave to marinade just pour ¼ of the marinade over the salmon and cook straight away.
Teriyaki Salmon Bowl (Gluten Free)
---
Hope Pearce
Delicious Healthy Teriyaki Salmon with Vegetables
30 minPrep Time
25 minCook Time
55 minTotal Time
Ingredients
2 salmon fillets (approx 150gm/5oz each), deboned

Teriyaki Marinade

1 Tbspn sesame oil
¼ cup tamari
½ Tbspn maple syrup or honey
½ Tbspn lime juice
1 tspn fresh ginger, grated or minced
2 garlic cloves, crushed or minced

The bowl

1 cup cooked brown or white rice
1 cup broccoli florets
½ avocado, quartered and sliced
¼ cup spring/green onions, chopped
¼ cup carrots, julienned or grated
½ cup red cabbage, shredded
2 tspn black and white sesame seeds (optional)
Instructions
Preheat oven to 180°C/355°F (fanforced).
Make the marinade by whisking the ingredients together in a bowl.
Place the salmon fillets in a shallow dish and pour or spoon ¼ of the dressing over the salmon ensuring each fillet is coated evenly. Cover and place in the fridge for 30 min.
Rinse the rice thoroughly and cook as per instructions on the packet. Cooking time will vary depending on if you use white or brown rice.
Lightly grease some parchment paper or some aluminum foil and place on baking tray. Place the salmon on the prepared baking tray and cook for 15-20 min until done.
In another bowl get the broccoli ready to blanch. Place the broccoli florets in a bowl of boiling water for 1.5 minutes, then remove and plunge into a bowel of icy cold water.
Remove salmon from oven when done. Drain the broccoli. Divide the rice and place in each bowl and top with the veggies.
Place a piece of salmon on the top of each bowl.Top the salmon with sesame seeds and drizzle over the remainder of the marinade.Drizzle further sesame oil and lime juice of the rice/veggies if desired.
Notes
I have included cooking of the rice in the above cook time. If you are in a hurry then you can skip leaving the salmon to marinade - see additional recipes notes.
7.8.1.2
58
https://lovefoodnourish.com/teriyaki-salmon-bowl-gluten-free/
Other Asian inspired recipes you might like to try:
Chicken Pho Recipe (Vietnamese Chicken Noodle Soup)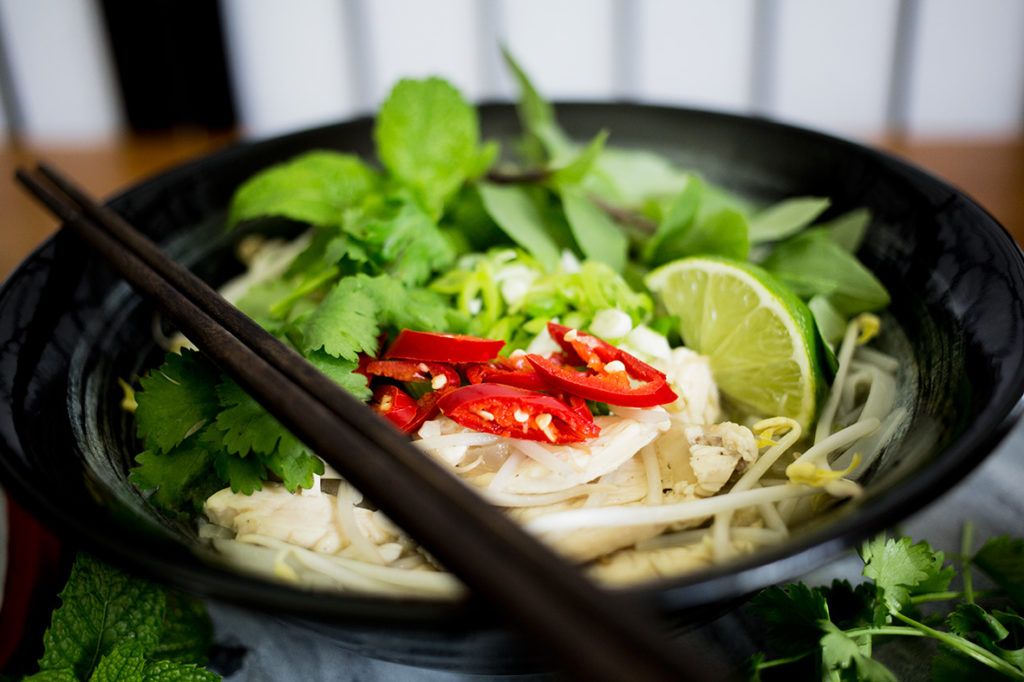 Chicken and Vegetable Miso Soup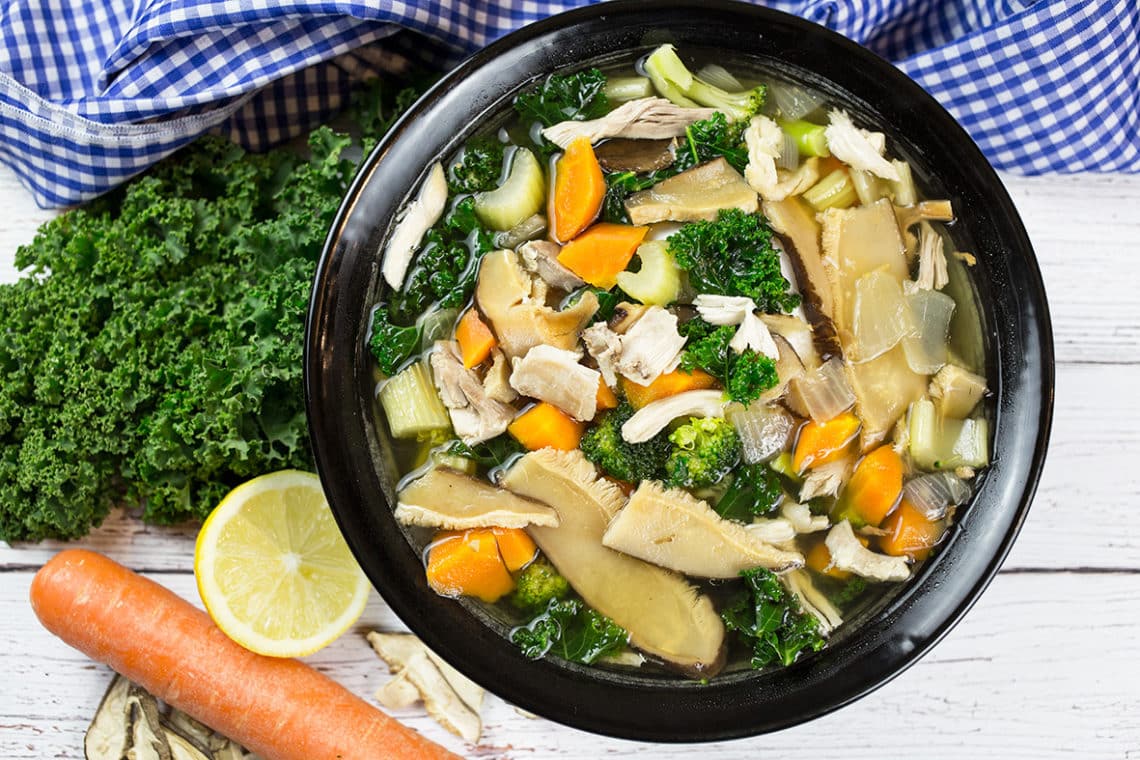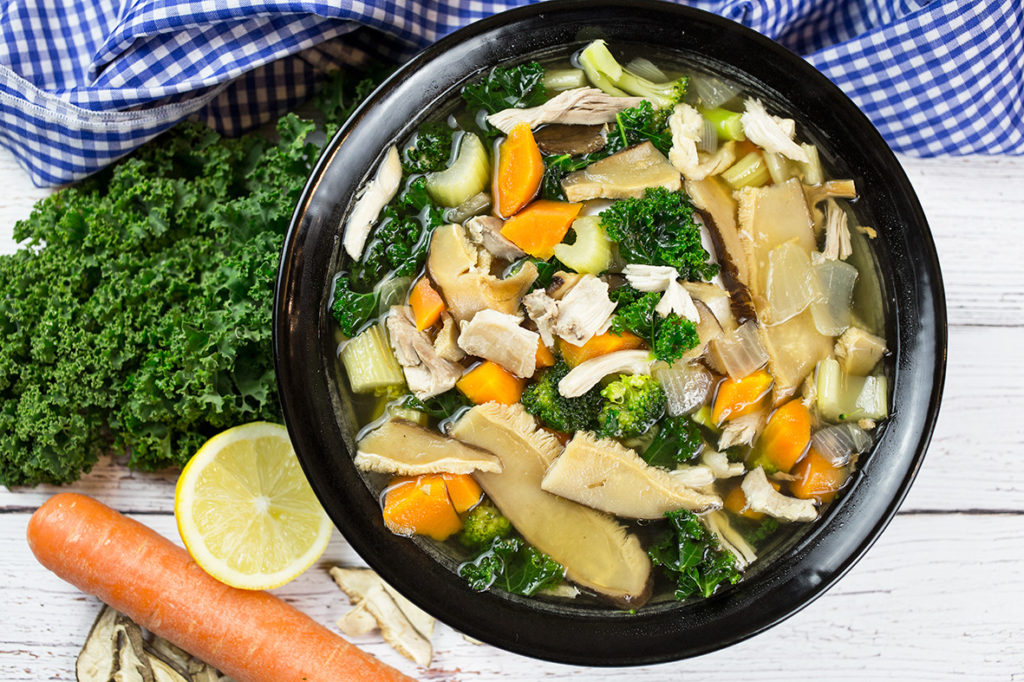 Vietnamese Summer Roll Salad with Spicy Peanut Dressing