Turmeric veggie rice balls........the perfect healthy gluten free snack for little people and adults alike. They can also be pretty darn tasty as an appetizer with a dip or for dinner with a salad on the side…. Low GI, full of fibre, good fats and veggies, these are a good all rounder and extremely filling for what are essentially are small bites to eat!
The rice balls can be frozen and used when needed, perfect for lunchboxes if you are looking for something healthy and filling that isn't a sandwich. I'm not sure why but my little man seems to love eating anything that is small, round and shaped like a ball.…(including flower pods in the garden, yikes!) so this makes these the perfect healthy snack or meal for him.
These little morsels of goodness are the perfect way to use up leftover rice if you have any. I don't know about you but I for one always cook way too much rice! Being one that doesn't like to waste food, I love the idea of using something that may have gotten thrown away into something yummy.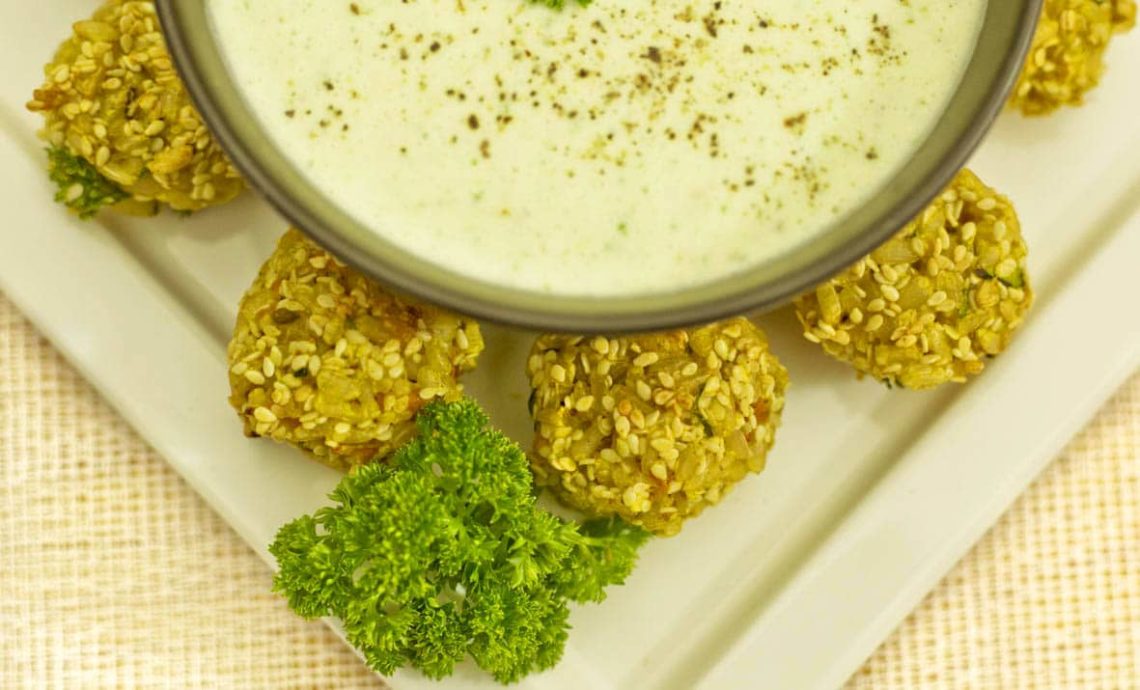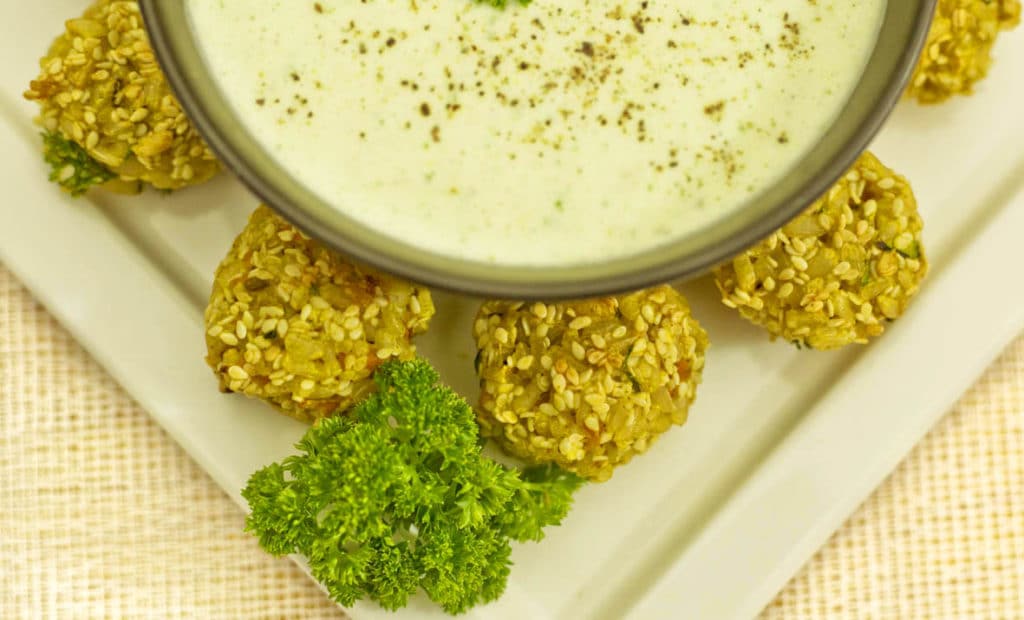 I have mixed the herbs and spices up a little so you can play around with these as much as you like to get the depth of flavour you like. I have made these ones pretty mild so that they are kid friendly and not too spicy.
I have added turmeric into these rice balls for its anti-inflammatory and immune enhancing benefits, and the sesame seeds and tahini make these balls a great dairy free source of calcium and add some protein and healthy fats. You can try adding in any veggies you have in your fridge, just make sure you chop them up very finely or grate them.
I hope you enjoy these, please share the recipe with your friends if you do x
Serves Makes 15-17 Rice Balls
Turmeric Veggie Rice Balls with Sesame Seeds
---
Hope Pearce
Tasty vegetarian rice balls, the perfect gluten free snack or appetizer.
15 minPrep Time
25 minCook Time
40 minTotal Time
Ingredients
1.5 cups cooked brown rice
½ medium zucchini, grated
¼ medium onion, chopped finely
½ medium carrot, grated
1 medium egg
1 Tbspn tahini
1 Tbspn ground flaxseed
1 Tbspn fresh parsley, chopped
1 teaspoon ground turmeric
1 teaspoon ground cumin
1 teaspoon ground coriander
½ teaspoon ground sea salt
Dash of ground black pepper
Pinch of ground paprika
½ Tbspn coconut oil for cooking
½ cup sesame seeds to coat balls
Instructions
Preheat oven to 180°C/350°F.
Melt coconut oil in a pan. Saute onion and zucchini for 2-3 min until soft.
Remove the onion and zucchini from the heat and put on a plate lined with kitchen roll to absorb any excess moisture.
Whisk egg in a small bowl
In a separate large bowl add the cooked rice, grated carrot, onion, zucchini, ground flaxseed, tahini, parsley, spices, salt and pepper and mix everything together.
Add the whisked egg to the rice and veggie mixture and mix through thoroughly.
Line a baking tray with parchment paper.
Pour the sesame seeds on to a plate. Roll the rice mixture into small balls and press together between each palm and then roll the rice ball in the sesame seeds to coat each ball. The rice mixture will be quite wet and fragile so firmly press palms together to make a ball.
Place the coated balls on the baking tray and bake for about 20-25 min. Turn the balls over half way through cooking - after about 10 minutes.
Once cooked the balls should be golden brown and slightly crispy on the outside.
Serve with your favourite dipping sauce.
7.8.1.2
13
https://lovefoodnourish.com/turmeric-veggie-rice-balls-with-sesame-seeds/
Recipe adapted from Tales of a Kitchen.
I have shared this recipe with:
Save
Save
Save
Save
Save
Save
Save
Save
Save
Save
Save
Save
Save
Save
Save
Save
Save
Save
Save
Save
Save
Save
Save
Save
Save
Save
Save
Save
Save
Save
Save
Save
Save
Save
Save
Save
Save
Save
Save
Save
Save
Save