A selection of 15 low-carb gluten-free recipes that don't skimp on flavour.
If you are struggling to find recipes that are both gluten-free and low-carb then here is a delicious selection of recipes to give you some new dinner inspiration.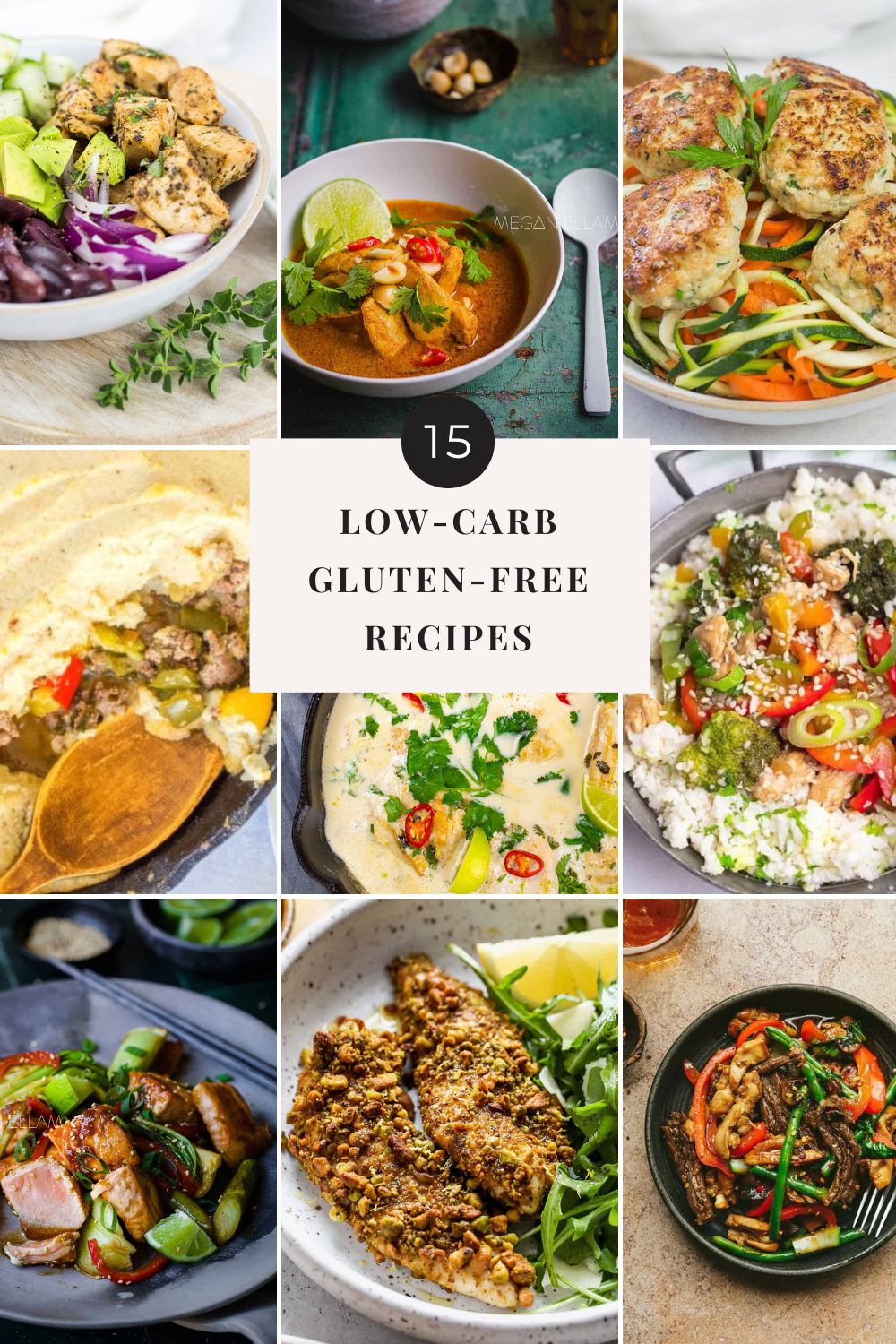 I'm a big fan of leftovers for lunch to make life easy and also to help keep on track with any health goals.
It is much easier to eat a healthy lunch when you have already prepared it the night before.
Below we have gathered a selection of tasty low-carb gluten-free recipes that will not only satisfy your taste buds but also keep you on track toward your health goals.
All of the recipes below are 10 grams of net carbs or less per serve. There is a versatile selection from stir-fries, curries, soups to salads, so something suitable for all seasons.
I hope you find some that you enjoy!
Low Carb Recipe Collection
Included in this gluten-free low-carb recipe collection are: healthy beef, chicken, seafood, and vegetarian low-carb recipes.
Thank you to the food bloggers who contributed their delicious recipes to this roundup.
Please scroll down to check them out.
15 Low Carb Gluten-Free Recipes
A selection of low-carb gluten-free recipes for everyone to enjoy. These recipes are super versatile and can be paired with your favourite low-carb options such as cauliflower rice, steamed veggies, salad, or low-carb bread.
Other recipe collections you will love:
For more tasty recipes and to see what I've been getting up to you can follow me on Facebook, Instagram, Pinterest or Twitter.