These frozen watermelon popsicles make a fun, festive and refreshing treat for the Kiwi summer and Christmas. They contain no added sugar or dairy and are so easy to make!
I love fun and simple recipes like these watermelon popsicles which can really show food in its natural form at its best! No need for added sugars or preservatives or to blend or mix anything just cut the watermelon into wedges (that conveniently happen to be tree-shaped) and insert a popsicle or ice block stick.
My little boy thought these were the best treat ever!! He was so excited that these popsicles looked like Christmas trees, his eyes were popping out of his head - so cute! They don't have to be just a Christmas recipe, they could, of course, be enjoyed at any time during summer.
I chose pomegranate arils and chopped mint to give these watermelon popsicles a bit of a green and red Christmas flair. Mint is very refreshing and compliments watermelon nicely. Alternatively, you could top these frozen treats with nuts, sprinkles or drizzle honey or dark chocolate over them…..or….nothing at all! They still taste good!
I have used coconut yoghurt to coat these watermelon popsicles but you could also use standard cows milk yoghurt. A thick yoghurt works best so if you are using cows milk yoghurt a thick greek natural yoghurt would be a good option.
I hope you enjoy this recipe! Please let me know how you got on in the comments below, I love hearing from you!
For more tasty recipes and to see what I've been getting up to you can follow me on Facebook, Instagram, Pinterest or Twitter.
Have a lovely week!
Hope x
Watermelon Coconut "Popsicles"
---
Hope Pearce
Watermelon and coconut popsicles
15 minPrep Time
1 hr, 40 Total Time
Ingredients
1 watermelon (1kg or 2lbs)
1.5 cups coconut yoghurt
2 Tbspn pomegranate seeds/arils
2 Tbspn mint, finely chopped
2 Tbspn shredded coconut
Instructions
Cut watermelon into 12 wedge shapes. They should be about 2cm (¾in) thick at the base. Remove any watermelon seeds that you can see. Pat the wedges dry with a paper towel.
Line two trays with baking or parchment paper. In the base of each watermelon wedge make a small incision, cut gently through to the watermelon flesh. Insert a popsicle or ice block stick into each incision, it should be firmly held in each wedge.
Place the watermelon wedges on the lined trays and freeze for 1 hour.
Dip the tip of each watermelon wedge in coconut yoghurt so it is halfway down each wedge. Return the wedges to the trays and freeze for 20 minutes.
Dip the wedges a second time to make a thicker layer of yoghurt.
Sprinkle the watermelon popsicles with the chopped mint, pomegranate seeds and shredded coconut.
Freeze until they are ready to serve.
7.8.1.2
71
https://lovefoodnourish.com/watermelon-coconut-popsicles-dairy-free-paleo/
For other easy gluten-free treats you may like to try:
Chocolate and Cranberry Almond Clusters

Raw Vegan Cranberry & Chocolate Truffles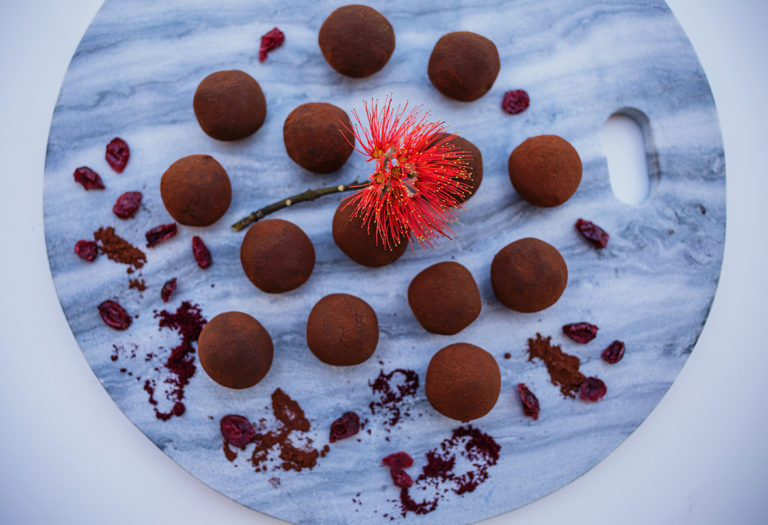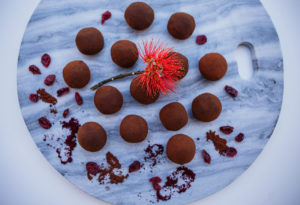 Cranberry & Cacao Chip Oat Cookies