A collection of our top 10 gluten-free no-bake desserts. These have been a favourite with readers and the best part is with no baking required they are incredibly easy to whip up!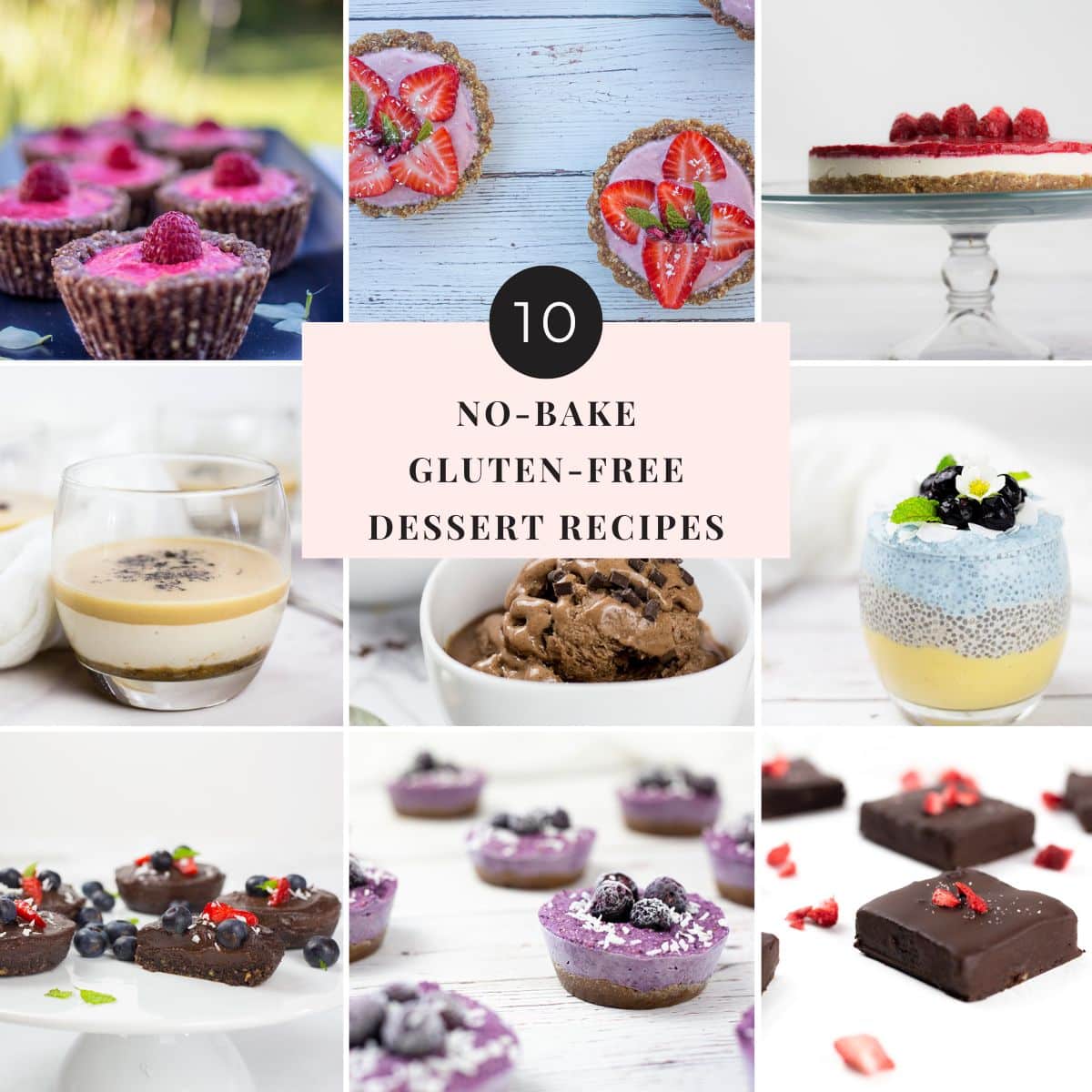 I'm a big fan of no-bake desserts, especially as the weather starts to get a little warmer.
I love the flavours that can be infused into these no-bake sweet treats which can be richer or more full-bodied than your average dessert or cake that gets cooked in the oven.
The colours in the fruit-based desserts stay vibrant and keep the fresh fruit flavours while really catching your eye!
Creamy no-bake desserts taste extra rich and creamy from ingredients such as coconut cream or raw cashews which turn into a fantastic creamy texture when soaked and blended.
Below you will see our top gluten-free, dairy dairy-free no-bake dessert recipes, these recipes are all free from refined sugar too.
There is something for everyone from fresh and fruity to chocolatey, creamy salted caramel and nutty, I hope you will find some you enjoy!
Gluten-Free No Bake Desserts
A selection of 10 easy and delicious no-bake desserts. A variety of flavours to suit everyone's tastes. These no-bake desserts are also dairy-free and refined sugar-free.
For more tasty recipes and to see what I've been getting up to you can follow me on Facebook, Instagram, Pinterest or Twitter.
If you make any of these no-bake gluten-free desserts I'd love to know your favourite! You can also tag me #lovefoodnourish on Instagram – I love seeing your creations!
Hope x