Easy to make chocolate nice cream! This nice cream recipe is rich, smooth, creamy and chocolatey - everything you want in an "ice" or nice cream. Dairy free, refined sugar free, paleo and vegan - although you can't tell - it still tastes lush, creamy and decadent!
This nice cream recipe is full of delicious wholefood ingredients, it is much healthier than your standard store bought icecream - it has no refined sugar, preservatives or colours added. As nice cream is dairy free it falls into the vegan, paleo and allergy friendly categories which makes it is suitable for most folk to enjoy!
This recipe really is very simple to make....No icecream maker needed! Simply pop a few ingredients into your food processor or high speed blender, blitz, freeze and it is ready to go!
I'm all about healthier treats, and this nice cream is definitely a family favourite. The main ingredients in this nice cream recipe are frozen bananas, raw cacao, coconut cream and maple syrup.
So with all that being said you may be thinking.....
What is nice cream?
Nice cream is a popular term that has been used over the last few years to represent a frozen treat that resembles ice cream. However, nice cream is fruit based, vegan, dairy free and free from any artificial colours, preservatives and added refined sugar.
The nice cream base is usually made from frozen bananas as they give a smooth creamy texture that resembles soft serve icecream and bring a natural sweetness to the overall flavour. Other fruit can also be added depending on the desired flavour.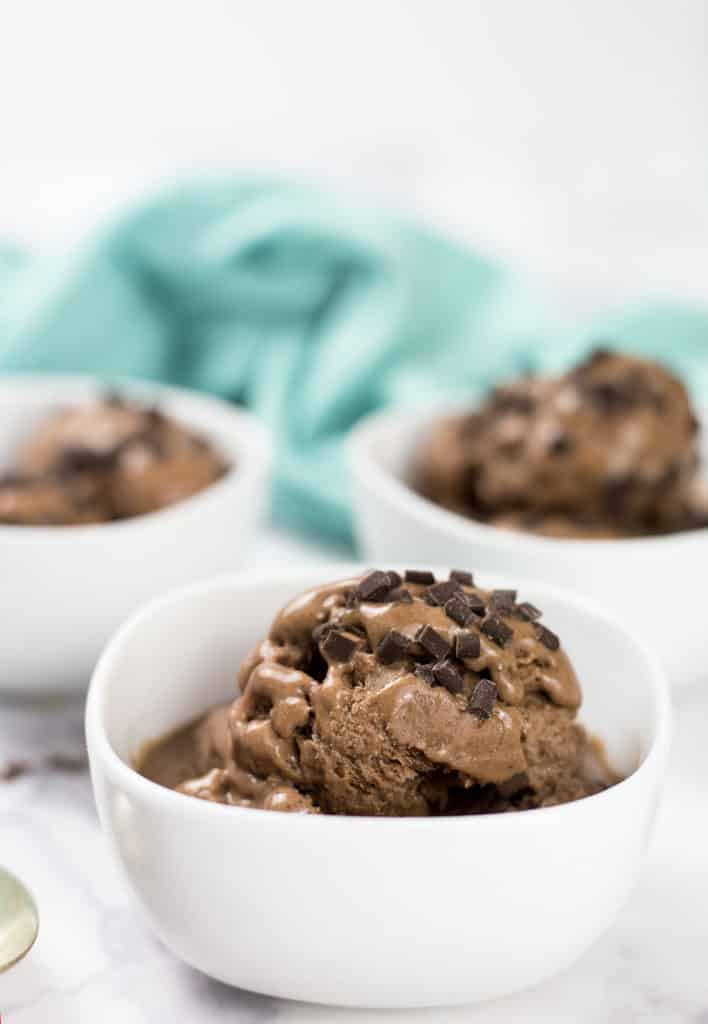 Additional Recipe Notes for making Nice Cream
If you find cacao too stimulating for the younger ones in your family than you can easily substitute with carob powder.
I have added a couple of pinches of sea salt as I find this gives this nice cream a well rounded flavour - it gives a hint of salted chocolatey goodness to the nice cream but it is very subtle.
It is best to use bananas that are well ripened, ideally you want them just as they are about to turn brown, they should be soft. Don't use bananas that are still slightly green, this will give the nice cream a completely different taste, you want the over ripe ones for a sweeter taste.
If you want to keep the sugar content of your nice cream down you could use drops of stevia liquid instead of maple syrup. Bear in mind this will slightly change the flavour of your nice cream. When you have heated the coconut cream and added the cacao powder I would add anywhere between 5 to 20 drops of stevia depending on your taste buds. Start off with 5, stir and taste, add more as desired. Remember that the bananas also add a sweetness to the end flavour.
If you want to add chocolate chips or cacao chips and keep them as "chips" then add them at the end once you have blended the frozen banana through the cacao mixture. If you add them to the coconut cream mixture on the stove they will melt, this will give your nice cream an overall darker chocolatey flavour which you may like but they will not be chocolate chips anymore!
How long should you freeze bananas for nice cream?
You should peel and slice the bananas and freeze for at least 2 hours or until they are solid. Store them in a ziplock plastic bag or airtight container to freeze.
If you are looking for other paleo or vegan desserts or sweet treats you may like to try:
Mango Chia Pudding with Coconut & Blueberries
I hope you enjoy this recipe! Please let me know how you got on in the comments below, I love hearing from you!
For more tasty recipes and to see what I've been getting up to you can follow me on Facebook, Instagram, Pinterest or Twitter.
Have a lovely week!
Hope x
Easy Chocolate Nice Cream
---
Hope Pearce
Smooth and Creamy Chocolate Nice Cream
3 hr, 5 Prep Time
5 minCook Time
3 hr, 10 Total Time
4.9 based on 15 review(s)
Ingredients
3 bananas (use overripe bananas, chopped and frozen)
1 cup coconut cream
4 Tbspn cacao powder
3 Tbspn maple syrup
1 tspn vanilla extract
cpl pinches sea salt
¼ -½ cup dark chocolate chips if desired.
Instructions
In a small saucepan gently heat up the coconut cream - don't let boil.
Stir in the cacao powder until fully dissolved.
Remove from the stove and stir through the maple syrup, vanilla and sea salt.
Place the frozen bananas into the food processor, pour the coconut cream mixture on top.
Blitz until smooth and creamy. If you would like chocolate chips through your nice cream stir through now or just add on top when serving.
Pour mixture into an ice cream container or an air tight container that has a lid. Place lid on top and freeze for 3-4 hours until solid.
Leave to sit at room temperature for 20 minutes before serving.
Notes
The prep time above includes the freezing time.
7.8.1.2
79
https://lovefoodnourish.com/easy-chocolate-nice-cream-paleo/
Other recipes you may like to try: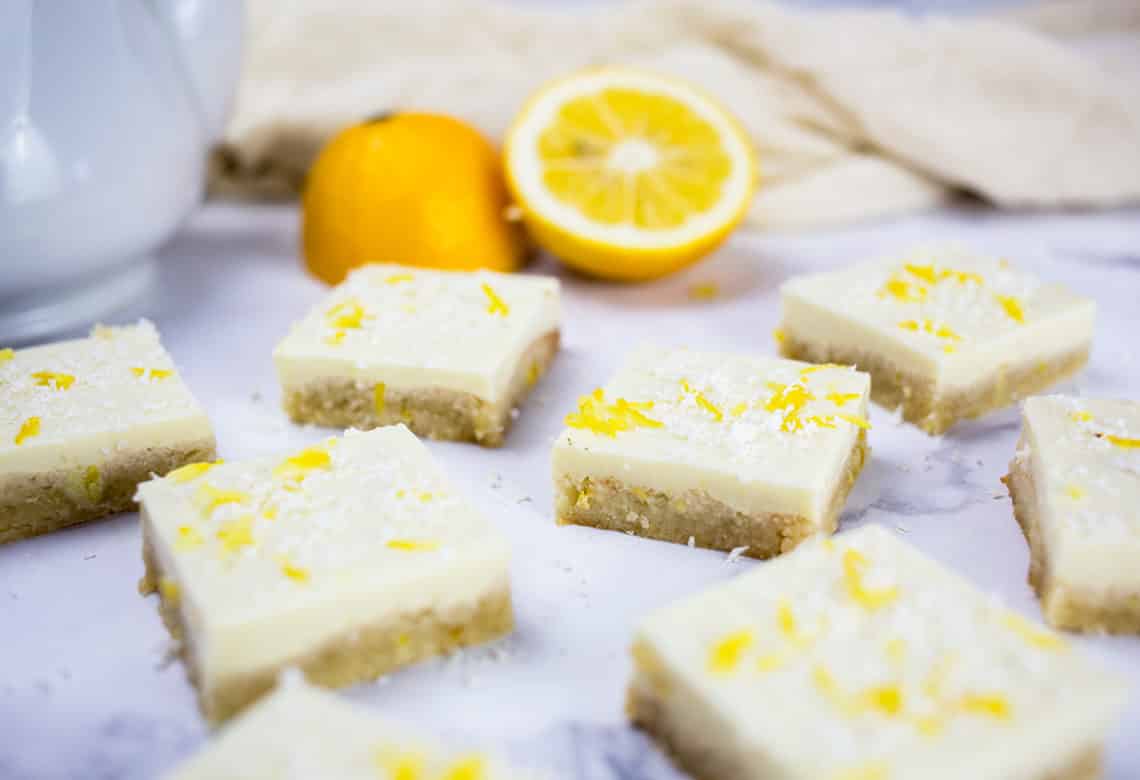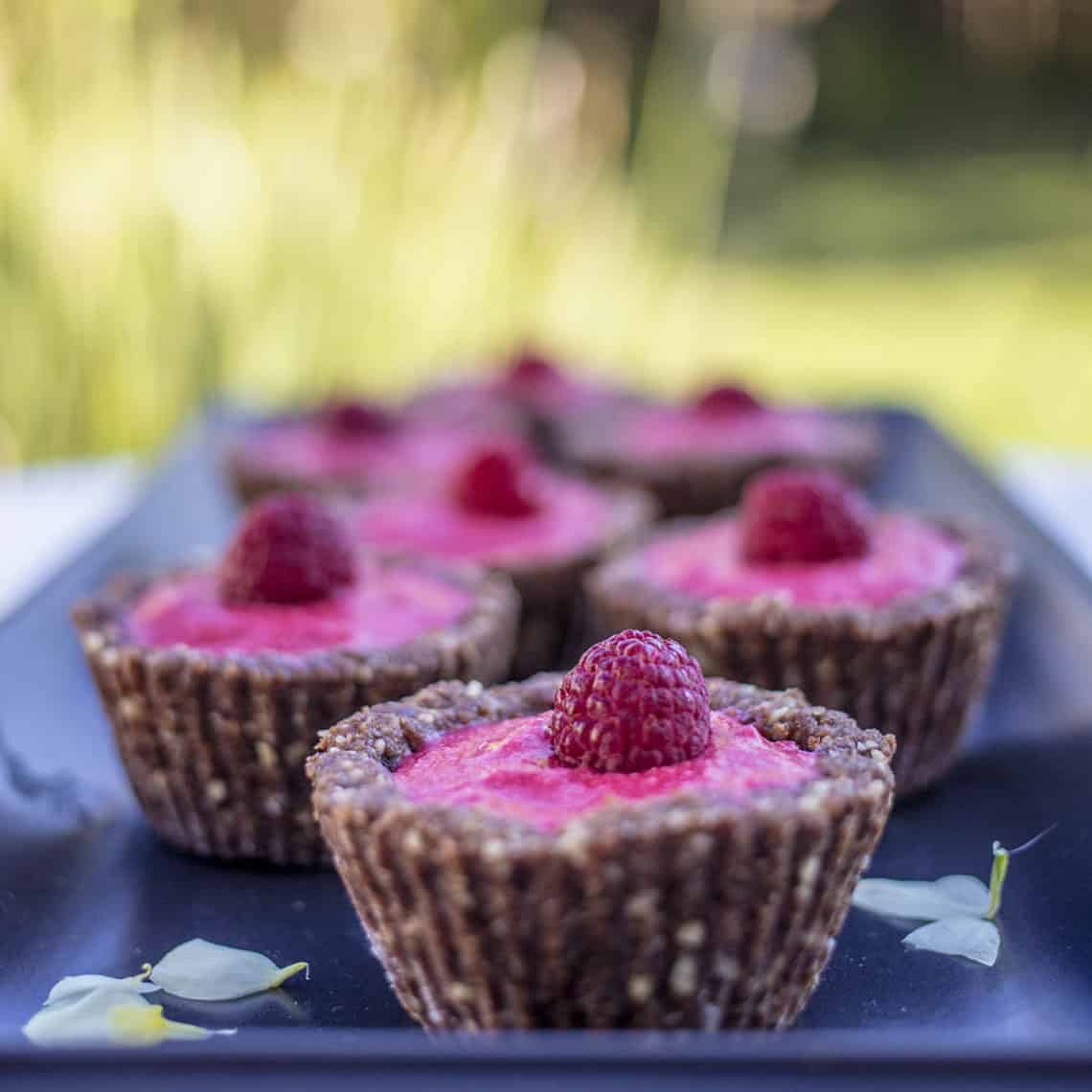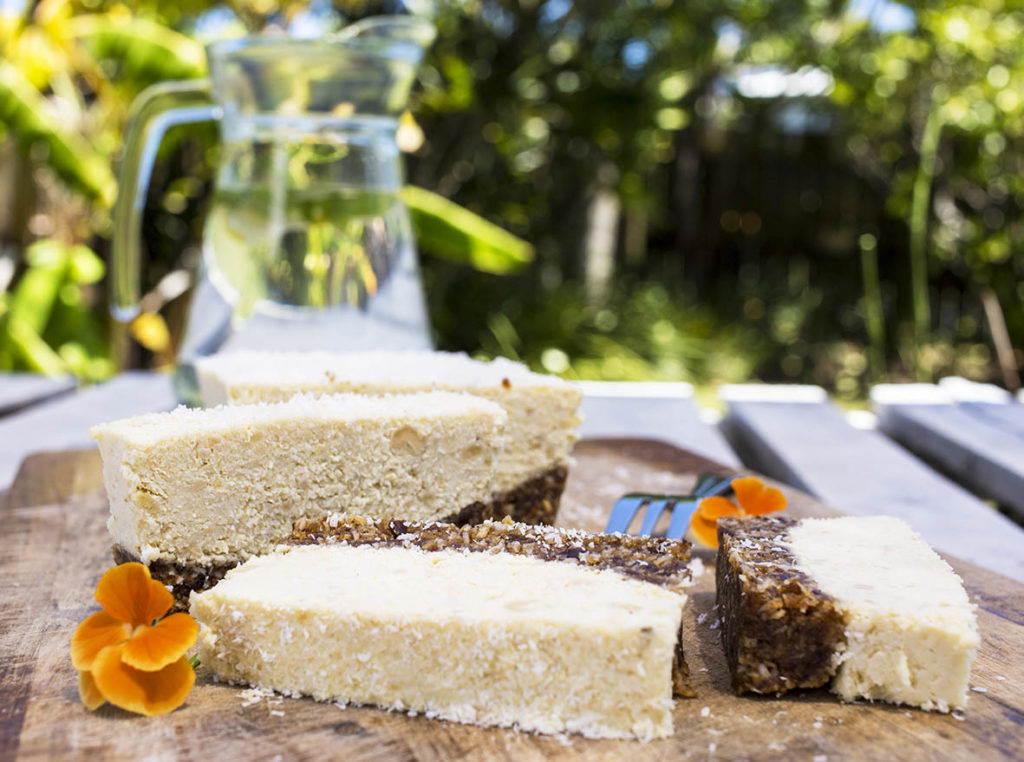 Strawberry, Acai & Coconut Chia Parfait